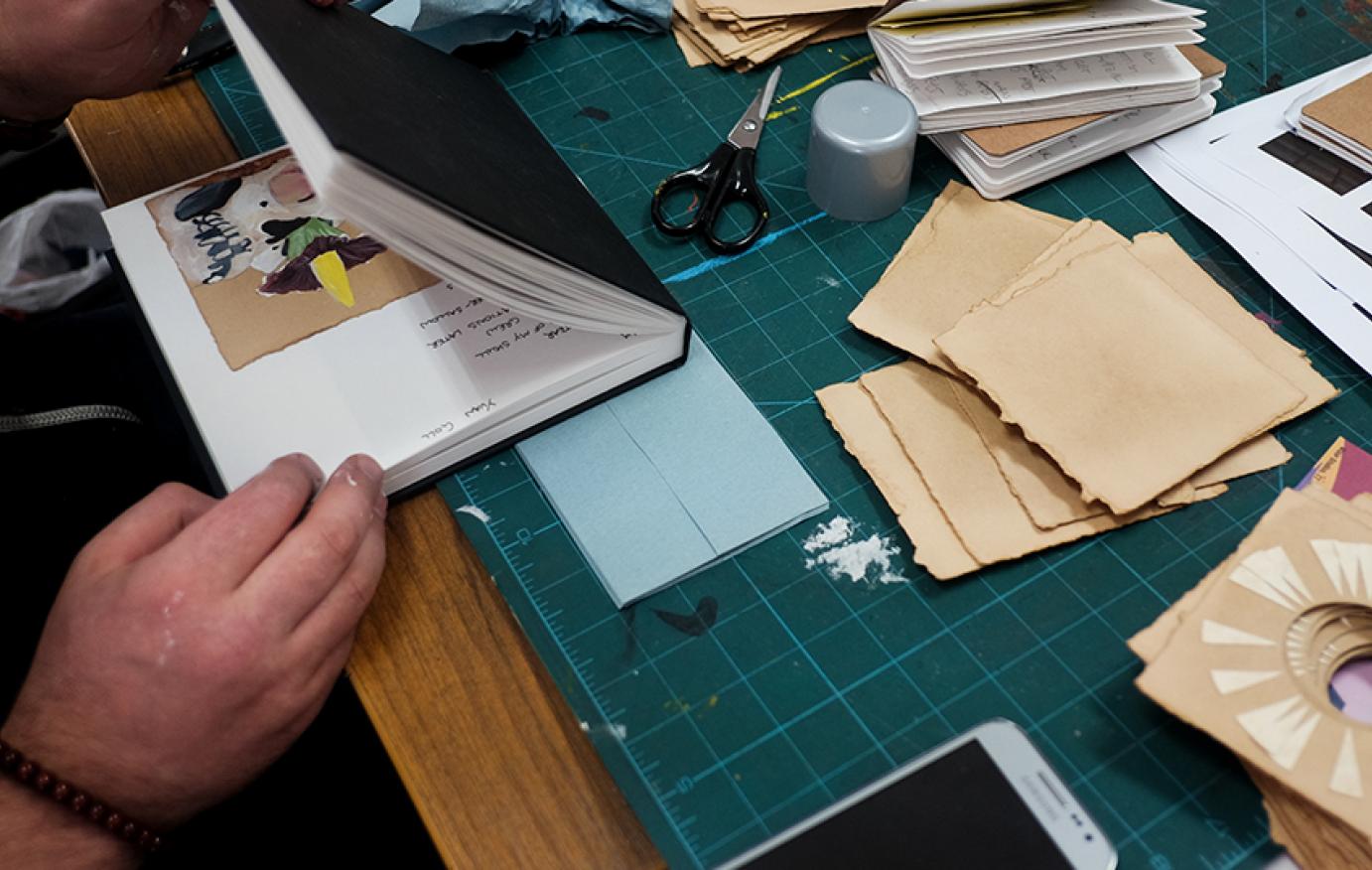 Art And Design Portfolio Preparation
Fine Arts & Photography, Faculty of Creative Industries
Mode of Study
Evening
Start Date
11th Jan 2018, 15 weeks
11th Jan 2018, 15 weeks
Day(s):
Thursday
Time:
18:00 - 21:00
Location
City Campus
Cost
£ 170
Overview
This course will help you create a portfolio for a career in the creative art and design industries and support your application for further studies.
Based around the process of keeping a sketchbook, an essention portfolio requirement, you'll learn to research and develop your own choice of theme and be creative with how you work with materials and ideas.
You'll also get to try a range of experimental mixed media work, while learning the difference between a further education and art school portfolio submission.
This course is also useful for developing your artistic interest, hobby, or craft in a more structured way.
Please note: You'll be expected to purchase materials for about £20. A list will be made available on the first evening.
What you study
You'll study:
Researching your Choice of Theme in Your Sketchbook.
Developing Your Ideas.
Working with Materials.
Experimenting with Mixed Media Work.
Understanding the Difference Between Further Education and Art School Portfolio Submission.
After the course
Careers
The portfolio you build on this course can help you start a career in the creative art and design industries.
Continuing Study
After successfully completing this course, you can apply for a number of art and design courses at the College.
Additional Information
Materials
You'll be expected to purchase materials for about £20. A list will be made available on the first evening
Mode of Study:




Evening

Evening and Weekends

Start Date:




11th Jan 2018, 15 weeks

Day(s):

Thursday

Time:

18:00

-

21:00

Location:




City Campus

Cost:




£ 170