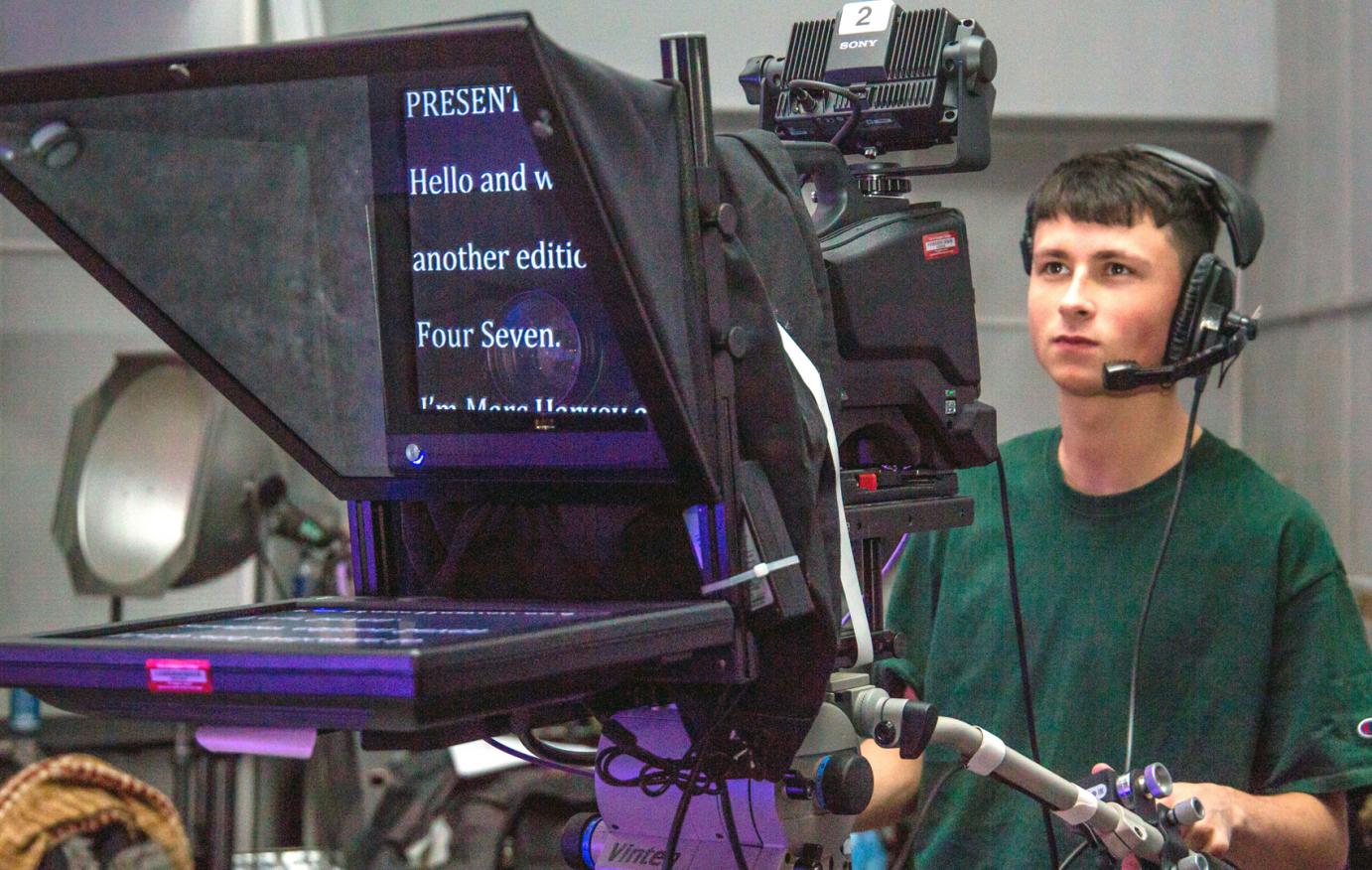 Data Wrangling: An Introduction
Media, Faculty of Creative Industries
Mode of Study
Evening
Start Date
13th Mar 2018, 3 weeks
13th Mar 2018, 3 weeks
Day(s):
Tuesday
Time:
18:00 - 21:00
Location
City Campus
Cost
£ 92
Overview
This three evening course will appeal to a range of those who are looking to grasp an understanding of:
Location data transfers.
Compression.
Codecs.
Transcoding.
Data workflows.
Post production back up strategies.
City of Glasgow College is delighted to work with post-production specialist 422 in response to a digital skill gap recognised at a national level and specifically in the TV industry where different workflows and formats conspire to cause anxiety across the world of production and post-production. 422 are a full-service post-production company based in Glasgow providing a comprehensive range of facilities and creative services for television, film and advertising.
Led by City of Glasgow College's qualified and experienced lecturer Dave Burns with all-important input from 422's Harry Jacobs. Dave continues to balance a career in digital video with a part-time teaching commitment. Harry is the Houdini of formats at 422 and there is no one better placed to outline this fast-changing world.
Entry requirements
Minimum entry requirements
This course is delivered at a professional level. Although there are no formal entry requirements it is expected that candidates will have at least a relevant HNC or industry experience.
What you study
Week 1
Overview, the fundamental of workflows from location and post perspectives.
Basics of digital cameras including codecs, compression and HD image sizes.
Week 2
Common file formats, transcoding , location and post production file management.
Week 3
Digital Image Technician and Data Wrangler roles: similarities and differences.
Understanding metadata, workflows when thinking about using Colour Correction software.
After the course
Careers
This course is designed to equip you with the skills and knowledge to provide a safe and invaluable service to production and post production teams.
Continuing study
This is a professional level course designed to allow career progression.
Teaching
How the course is taught
The course will be taught in lectures, tutorials and workshops in a computer lab with digital work stations.
Additional Information
Materials
No materials are required.
Mode of Study:




Evening

Evening and Weekends

Start Date:




13th Mar 2018, 3 weeks

Day(s):

Tuesday

Time:

18:00

-

21:00

Location:




City Campus

Cost:




£ 92