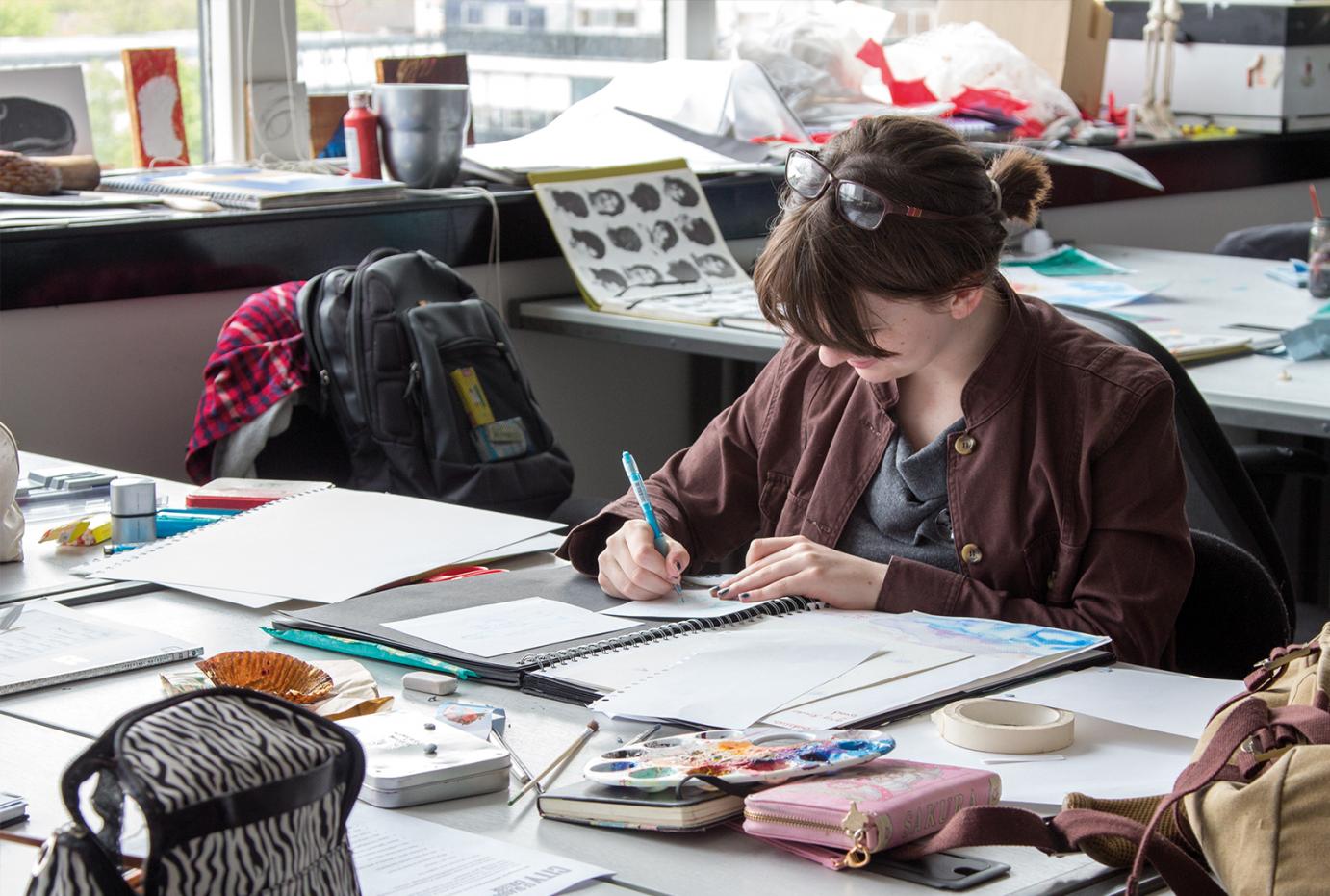 Drawing for Beginners
Design Crafts & Graphic Arts, Faculty of Creative Industries
Course full
Mode of Study
Evening
Start Date
17th Jan 2018, 10 weeks
17th Jan 2018, 10 weeks
Day(s):
Wednesday
Time:
18:00 - 21:00
Location
City Campus
Cost
£ 113
Overview
This course is for anyone who wants to learn to draw. It's geared towards absolute beginners; people who want to draw but need a starting point.
During the course, you'll create a body of work ranging from sketches to developed drawings and final pieces.
So, if you've ever wanted to learn to draw, but did not know where to begin. This course is for you.
Entry requirements
Minimum entry requirements
No previous experience or knowledge is required.
What you study
You'll study:
Basic Drawing Skills.
Using a Wide Range of Materials.
Working with Line, Tone, Shape and Form.
Making Good Drawing Compositions.
Working with a Range of Subject Matter.
How to Use Colour.
Mode of Study:




Evening

Evening and Weekends

Start Date:




17th Jan 2018, 10 weeks

Day(s):

Wednesday

Time:

18:00

-

21:00

Location:




City Campus

Cost:




£ 113