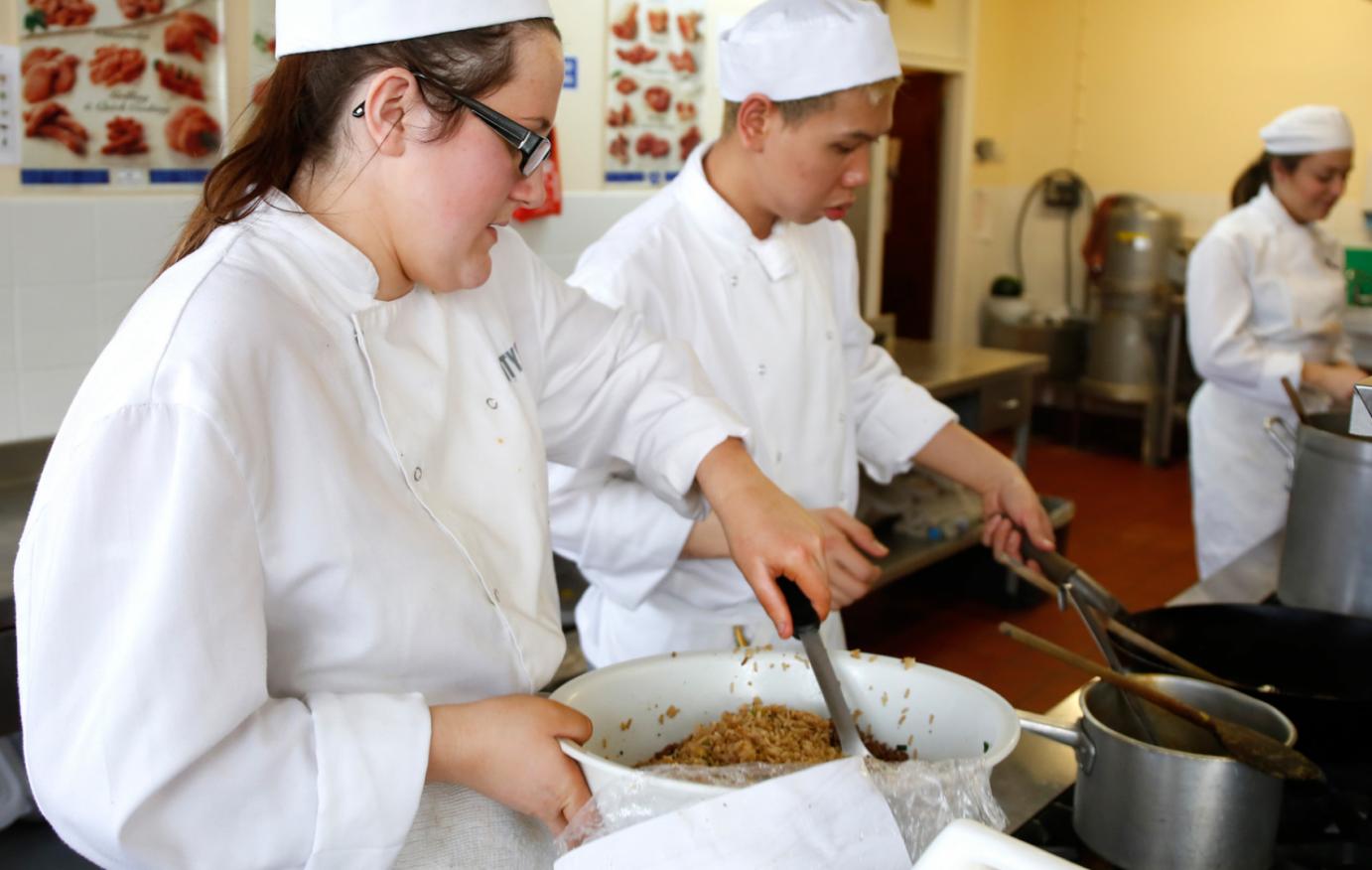 Professional Cookery - January Start NC
(SCQF level 6)
Food, Events, Hospitality & Tourism, Faculty of Leisure and Lifestyle
Apply Now
Mode of Study
Full-time
Start Date
16th Jan 2018, 1 year
16th Jan 2018, 1 year
Location
City Campus
Applications from International Students Welcome
Overview

This course will develop your skills in professional cookery and covers presentation, preparation and the production of dishes. You'll develop your cookery skills and knowledge using the college's commercial kitchens and training restaurants. The course is designed to give you the skills and knowledge needed to work in the Catering Industry or to progress onto an HNC, or HND Course in Professional Cookery.
This course runs for 6 months from January - June 2018.
This course is placed on the Scottish Credit Qualifications Framework at Level 6. For more information on the framework visit: www.scqf.org.uk/the-framework/.
Entry requirements
Minimum entry requirements
NC in Professional Cookery (SCQF Level 5);

OR

Successful completion of year one Professional Cookery;

OR

Any SCQF Level 5 qualification in Professional Cookery, eg NVQ or SVQ at Level 2;

OR

Three year's catering experience in a reputable restaurant or hotel.
You'll be invited to a group and/or individual interview where you can find out more about the course and tell us why you're interested in this subject.
What you study
You'll study:
Cookery Processes.
Food Production and Presentation Skills.
Food Preparation Techniques.
Food Hygiene.
Food Service.
Menu Planning.
ICT.
After the course
Careers
This course prepares you for a career as a Commis Chef, trainee Chef or as a Cook in the Hospitality and Catering Industry.
Continuing study
Successful students can progress on to:
Successful students can apply for the HNC Professional Cookery, or HNC Professional Cookery (Patisserie) courses.
Mode of Study:




Full-time

Full-time

Start Date:




16th Jan 2018

End Date:




14th Jun 2018

Location:




City Campus

Applications from International Students Welcome