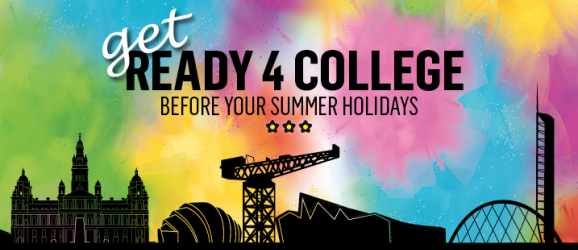 Come along and meet us at our summer drop-in sessions. We'll help you get organised before you start your course in August, as there's a lot to do before you start College and we recommend that all our new students spend time NOW to save time LATER, allowing you to focus on your studies and get involved in student life when you start. 
Come along to City Campus on any of the following dates:​
Friday 21 July 2017 from 2–4pm
Friday 28 July 2017 from 2–4pm
We'll give you a guided tour of different areas of the College so you know where you're going on Day 1. Following this, you'll have an opportunity to work with the Student Services team to:
Complete your online enrolment form.
Complete your funding application (Bursary / EMA or SAAS).
Ask about additional funding e.g. Hardship.
Find out more about learning support and study skills.
Use our handy  checklist. to make sure you're ready. Spend time now to save time later! 
Get Ready 4 College E-Mag
During the summer we'll send new students our e-magazines. All three issues will be packed with articles and features about students and services at the College.
Want to connect with other students let us know which courses you're studying using #newtoCOGC.
For more information about these sessions please contact us at studentadvisors@cityofglasgowcollege.ac.uk
We're open all summer!