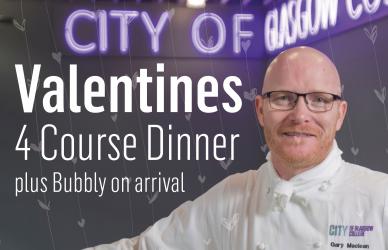 Thursday 14th February at 7pm
Cost - £80 (booking for this event will open soon)
This is the perfect romantic night out for all MasterChef fans as Gary Maclean hosts a very exclusive Valentines evening.
Enjoy a four-course meal with a romantic twist, with Gary introducing each course as well as having a Question & Answer session at the end of meal. This will give all MasterChef fans the opportunity to find out what it was really like to be on one of the nation's most popular shows and ask all those questions you were thinking of when watching. 
So why not treat your other half to a unique Valentine's dinner! 
Other events which you might be interested in:-
Saturday Cook School - Restaurant Food at Home.
Have a perfect day out when you join Gary in his state-of-the-art kitchen, spending the day recreating some of Gary's favourite restaurant dishes.