#ChooseCollege
City of Glasgow College are supporting the new national #ChooseCollege campaign to highlight the importance of Scotland's colleges and encourage potential students to - Choose College.  Whenever you're ready, choose a course that offers real skills for real jobs.
#ChooseAnApprenticeship
As Scotland's largest college, we deliver over 600 apprenticeships each year across key industry sectors including hairdressing and barbering, procurement, digital, health and social care, children and young people, as well as maritime and engineering.
Read about some of the specialisms we offer:
Maryam Zeitoon, an ESOL student originally from Iran, is currently a modern apprentice with Arnold Clark.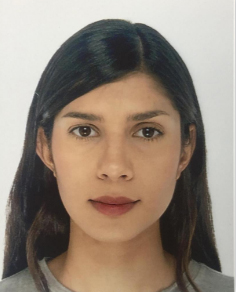 Working in the branch I learn from experience, by seeing how to do things, and at college we do the theory. I'm really happy with the apprenticeship scheme. I think it is the greatest opportunity for me as woman.
#ChooseCity
Award Winning Campuses - State-of-the-art learning facilities include industry standard TV, radio and photography studios, professional kitchens, fully operational ship's engine room and ship simulator, and hair & beauty salons
City Centre Location - Our two campuses are just 15 minutes' walk apart, easy to reach from all main transport hubs and close to great entertainment, restaurants and shops.
Excellent Teaching Staff - Courses come to life thanks to exceptional teaching staff with industry experience as well as a range of guest lecturers.
Business Links - We know what employers want and work closely with industry partners and employers to enable you to graduate with relevant industry skills.
Employable Graduates - Our graduates enter the job market with an internationally recognised qualification and work-ready skills.
Extensive choice of courses - Over 1,200 courses across 4 faculties reflect our specialisms in certain fields along with different ways to attend college including full-time, part-time day, evening and Saturday mornings.
Excellent Reputation - Award-winning campuses, award-winning students and award-winning staff.
University Progression - Established links to university.
Support for your Learning - Including finance, personal and career support.
Diversity - Our students come from all walks of life and a wide range of age groups. We welcome students from 130 different countries and we are one of the largest colleges in the UK for International activity.
What do our students think?
On my first day in college, I knew nothing about motion graphics but the lecturers' support, knowledge, and passion allowed me to learn everything I needed to start a job in the industry. The experience in college allowed me to apply to university where I could continue my learning journey. Currently, I am working as a Digital Designer in a Glasgow based post-production company as well as finishing my 4th year at University. Learning in an industry-standard environment makes you more comfortable, confident, and fully prepare for university and a career.  

Mariusz Pfeifer, HND Digital Design: Graphics 
We have over 1,200 courses to choose from including full-time, evening, part-time and weekend courses.  Apply now to secure your place.