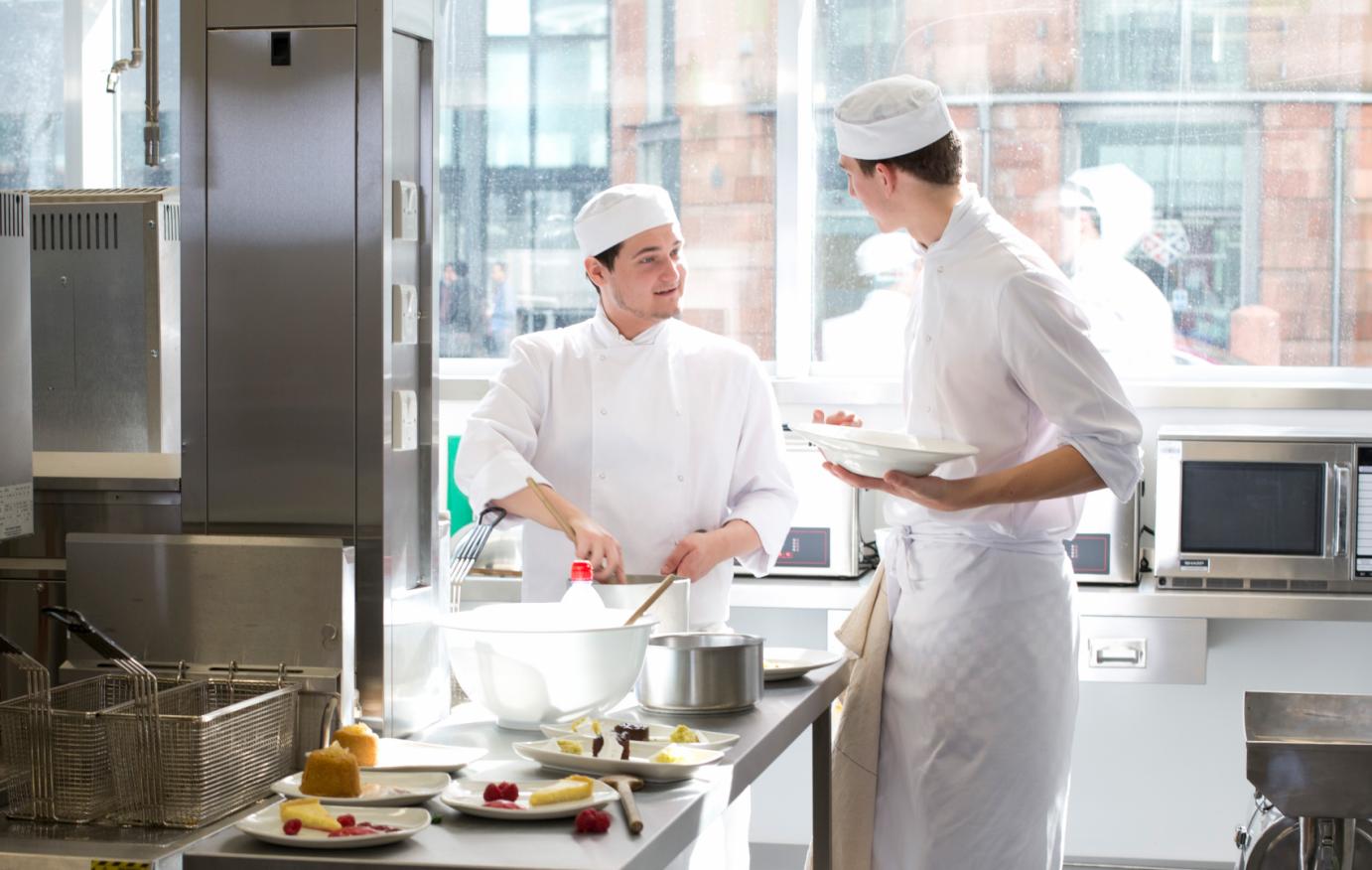 Assessment In Marine Cookery (MCA Approved)
Food, Events, Hospitality & Tourism, Hospitality and Leisure
Register Your Interest
Mode of Study
Part-time
Start Date
17th Jan 2022, weeks
Day(s):
Monday, Tuesday, Wednesday, Thursday
Time:
9:00 - 16:00
Location
City Campus
Cost
£ 750
Overview
This is a 3-day assessment only with no taught coursework. It is suitable for experienced chefs who need to update their certification, or for chefs who have onboard a vessel experience (professional cookery certification is desirable however not mandatory) and wish to apply for a career offshore.
This assessment forms part 2b of the application to the Maritime Coastguard Agency for full Ships' Cook Certification. Please read the MCA MSN 1846 Guidelines for additional requirements before you apply.
Entry requirements
Minimum entry requirements
Students were previously required to hold a professional cookery qualification at UK Level 2. This is no longer a requirement, just a recommendation. Students' cooking will be assessed to this level, but previous professional experience may be sufficient to meet this standard.
Additional selection requirements
You should include:
A copy of your CV.
A copy of any Cookery Certificates.
Food Hygiene Certificate completed in the last five years.
You must have competent spoken and written English and numeracy skills, including use of a calculator.
What you study
This is a 3-day assessment only with no taught coursework.
In line with the MCA MSN 1846 Guidellines the coursework will include understanding knowledge of the following:
Health and safety.
Kitchen operations, costs and menu planning.
Dietary requirements of shift workers.
Applying workplace skills.
Cultural and religious requirements.
Healthier foods and special diets.
Teaching
How the course is taught
This is a three-day assessment, one theory paper and four practical assessments.
Assessment methods
1 theory paper – 60 minutes.
4 practical cookery assessments – 3 hours per lesson.
Additional Information
Materials
You will need - calculator, pen/pencil, PPE Chefs whites, knives.
Dress code
PPE – Chefs whites, jacket, trousers, necktie, apron, hat and safe footwear.
Mode of Study:




Part-time

Part-time

Start Date:




17th Jan 2022, weeks

Day(s):

Monday, Tuesday, Wednesday, Thursday

Time:

9:00

-

16:00

Location:




City Campus

Cost:




£ 750