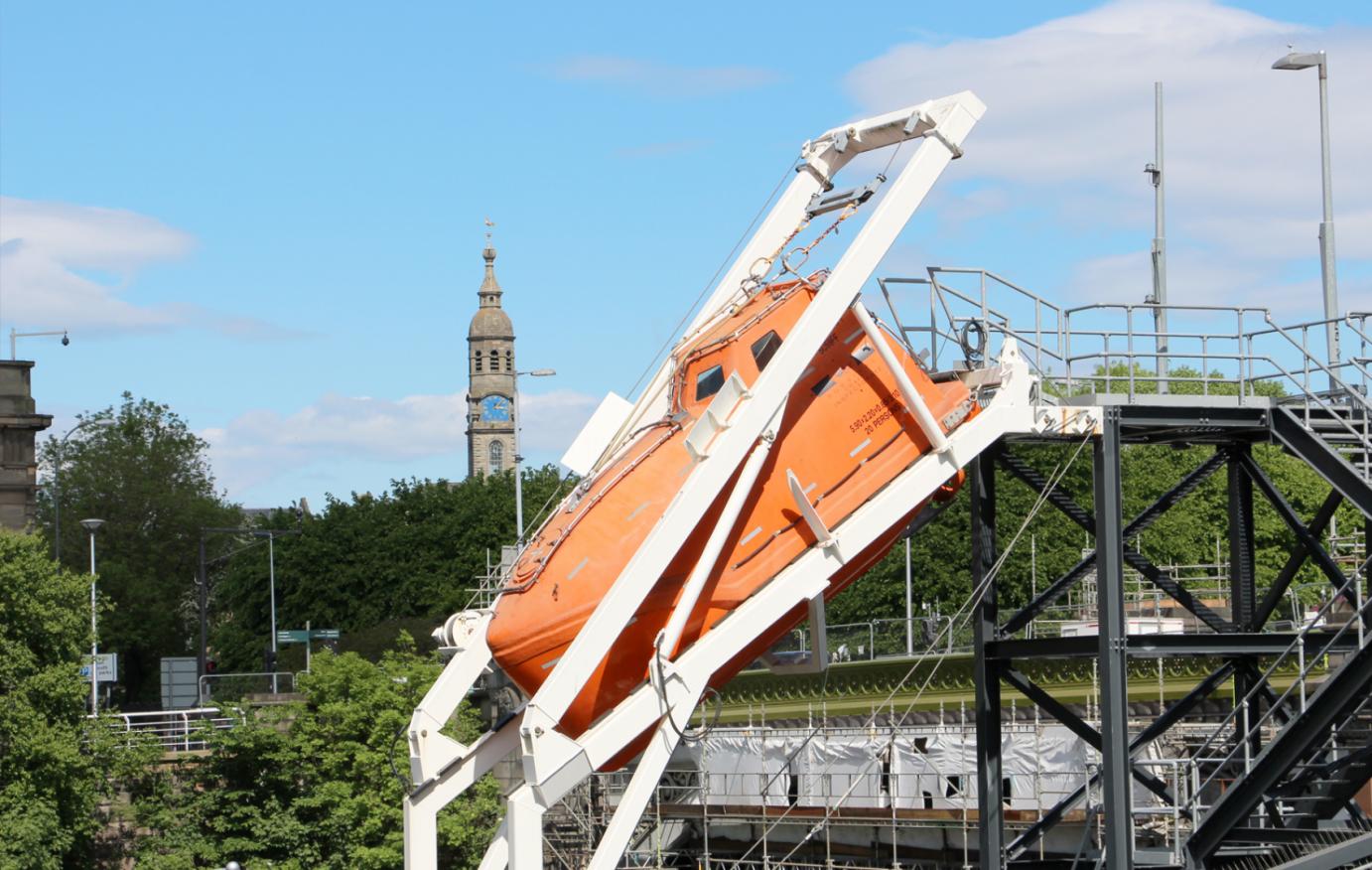 Certificate of Proficiency in Survival Craft and Rescue Boats (CPSC)
(SCQF level 6)
Nautical Studies & Marine Engineering, Nautical and STEM
Register Your Interest
Mode of Study
Part-time
Day(s):
Monday, Tuesday, Wednesday, Thursday, Friday
Time:
9:00 - 17:00
Location
Riverside Campus
Cost
£ 595
Overview
The Certificate of Proficiency in Survival Craft and Rescue Boats is a practical training course required by all deck ratings wishing to progress to the rank of Able Bodied Seaman.
It's also a mandatory requirement for the issue of an Officer of the Watch, or Engineer Officer of the Watch Certificate of Competency.
This course will run on the following dates. To book a place contact us.
29.04.19 - 03.05.19
20.05.19 - 24.05.19
24.06.19 - 28.06.19
12.08.19 - 16.08.19
19.08.19 - 23.08.19
Entry requirements
Minimum entry requirements
You'll need six months seagoing service, a valid medical certificate, and the four basic STCW 95 certificates (firefighting, first aid, PST,PSSR).
What you study
You'll study:
Types of lifesaving appliances commonly found on a merchant vessel.
Procedures for launching, recovery and operating survival craft on the water.
Procedures for maximizing survival of crew and passengers after abandonment from a vessel.
Mode of Study:




Part-time

Part-time

Start Date:




TBC

Day(s):

Monday, Tuesday, Wednesday, Thursday, Friday

Time:

9:00

-

17:00

Location:




Riverside Campus

Cost:




£ 595