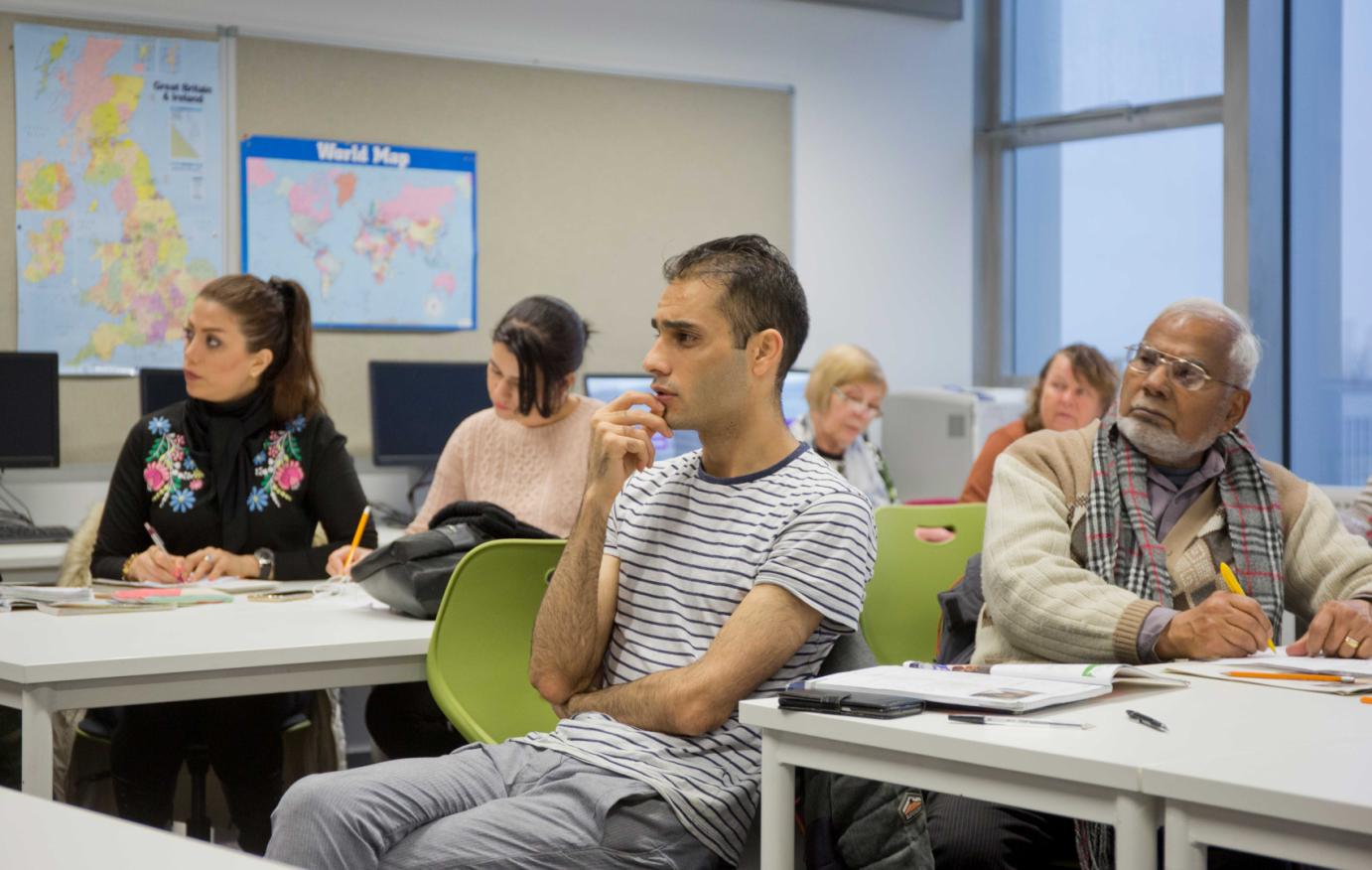 Diploma In Teaching English To Speakers Of Other Languages (DipTESOL, Trinity College, London)
(SCQF level 6)
Languages, Education and Humanities
Apply Now
Mode of Study
Part-time
Start Date
30th Aug 2019, 38 weeks
30th Aug 2019, 38 weeks
Day(s):
Friday
Time:
13:00 - 16:00
Location
City Campus
Cost
£ 2266
Overview
The Diploma in Teaching English to Speaker of Other Languages (DipTESOL) (SCQF level 11/12) is an internationally respected, widely available qualification for experienced teachers of ESOL / EFL / TESOL / TEFL. Successful students can progress in ESOL teaching, academic management and teacher-training. It is equivalent to a post-graduate masters qualification.
You should be able to:-
As a guide, invest 450 hours (12.5 hours per week over 36 weeks) including study, assignments, teaching practice etc.
Commit to professional development and reflective practice.
Communicate clearly and with necessary academic rigour for this advanced level of study.
As this is a distance learning course you must have the skills and technology to take part in distance learning and online discussions. The majority of this course is online, so we welcome students from Scotland, England, Ireland and Northern Ireland.
Entry requirements
Minimum entry requirements
A degree (or equivalent), CertTESOL (or equivalent) 400 hours of ESOL classroom teaching.
Selection will be made by TESOL Training Scotland according to their application process.
Additional selection requirements
The application must include - scanned qualification documents and a personal statement.
An interview will follow up on your application.
What you study
You will study a total of four units:-
Unit 1: Language, Teaching and Learning.
Unit 2: The Teacher as Developmental, Reflective Practitioner.
Unit 3: Phonological Theory in Classroom Practice.
Unit 4: Teaching, to include learner analysis, preparation, delivery and self-evaluation.
After the course
Careers
Having the DipTESOL enables holders to have roles such as examiners, teacher educators and centre managers/directors of studies.
Continuing Study
The DipTESOL is accepted by the British Council as a full English Language Teaching (or TEFL) qualification for teachers in its accredited teaching organisations in the UK and in its own teaching operations overseas.
Teaching
How the course is taught
The course input, training and assessments will be managed by TESOL Training Scotland.
The course is distance learning with face to face assessed teaching practice.
Some workshops and assessments will necessitate face-to-face events.
City of Glasgow College will provide you with a student ID card, giving access to the College Library, Fitness Suite and a location for meetings and studying.
Observed and assessed teaching practice will also take place in City of Glasgow College with existing ESOL learners.
Assessment methods
We use a variety of assessment methods:-
Observed assessed teaching practice.
Professional Portfolio.
Project Assignment.
Phonology Presentation.
Closed Book Exam.
Additional Information
Materials
The course will be delivered via Moodle. You will make constant use of other technology such as email, Skype, video sharing etc. You will also carry out research using online and physical libraries.
Mode of Study:




Part-time

Part-time

Start Date:




30th Aug 2019, 38 weeks

Day(s):

Friday

Time:

13:00

-

16:00

Location:




City Campus

Cost:




£ 2266