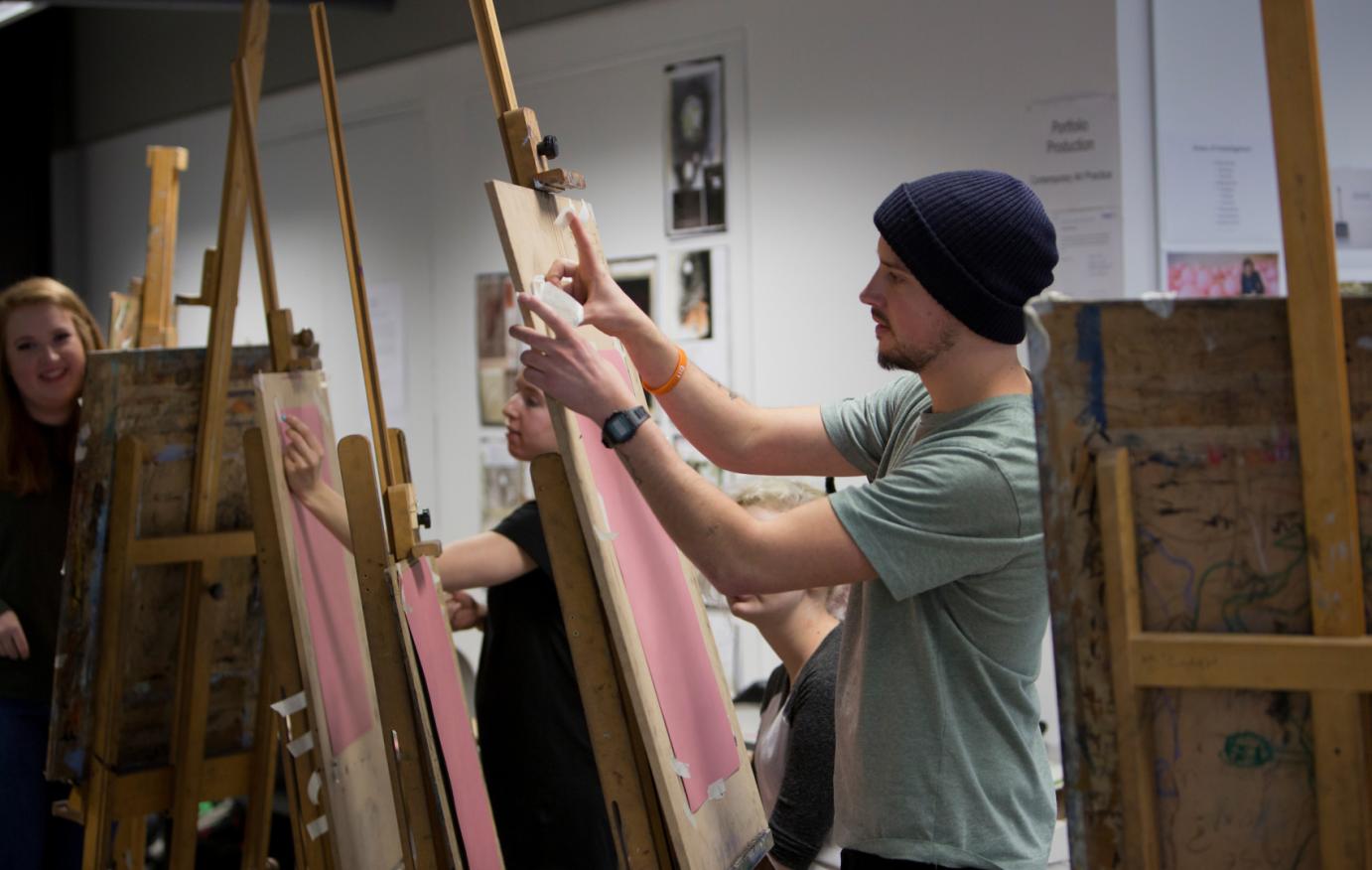 Drawing and Painting for Beginners
Design Crafts & Graphic Arts, Creative Industries
Course full
Mode of Study
Evening
Start Date
18th Apr 2023, 8 weeks
Day(s):
Tuesday
Time:
18:00 - 21:00
Location
City Campus
Cost
£ 104
Overview
This course is for those with an interest in drawing and painting, who do not have any previous qualifications in the subject. This fun course will introduce you to basic drawing and painting techniques and help you develop your creativity. You will use different media such as pen, pencil, charcoal, pastels and paint, observing a variety of objects and still-life subjects.
The course is set within an open and friendly art studio atmosphere.
This introduction to the study of drawing and painting techniques gives you the opportunity to build up a mini portfolio of work. It is the ideal starting point for individuals with ambitions towards full-time study as well as those simply seeking a leisure activity.
Entry requirements
Minimum entry requirements
An interest in drawing and painting.
What you study
You will study
Drawing techniques using pencil, charcoal and pastel.
The use of line and tone.
Composition.
Colour mixing.
Watercolour and acrylic painting.
Teaching
How the course is taught
The course is taught through a series of demonstrations and practical projects investigating the use of line, tone and form. The workshops are delivered in an informal and supportive way by our highly experienced staff, who are artists, designers and makers. So why not take this opportunity to meet and learn with like-minded individuals in a friendly and creative atmosphere… this is the time to be inspired!
Additional Information
Materials
Some paper and basic drawing materials will be provided such as charcoal and pastels. You will be expected to provide your own soft drawing pencils, and fine line pens and sketchbook. These are available to buy from our in-College store.
Mode of Study:




Evening

Evening and Weekends

Evening

Start Date:




18th Apr 2023, 8 weeks

Day(s):

Tuesday

Time:

18:00

-

21:00

Location:




City Campus

Cost:




£ 104