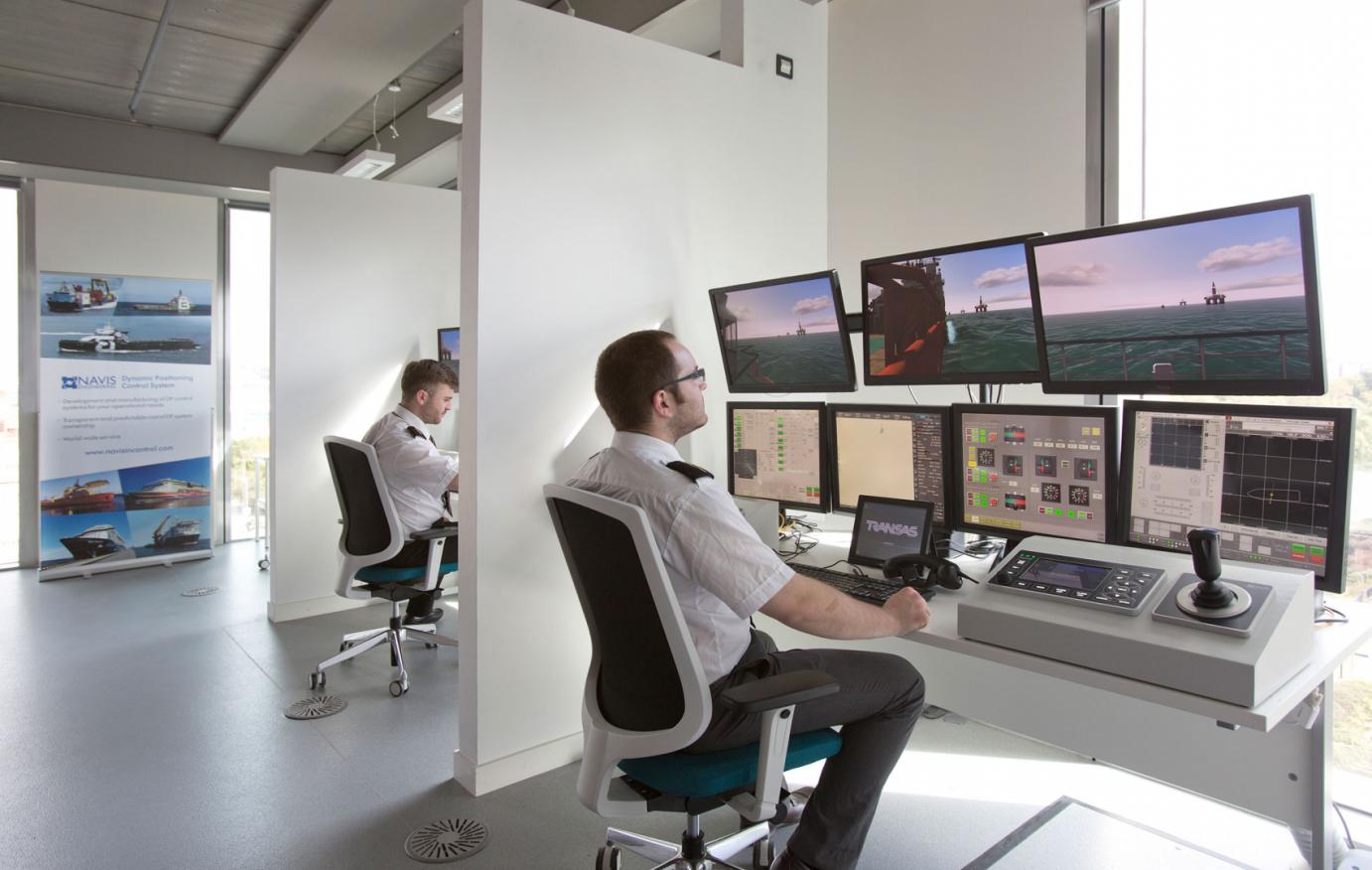 Dynamic Positioning Simulator (Advanced)
(SCQF level 6)
Nautical Studies & Marine Engineering, Nautical and STEM
Register Your Interest
Mode of Study
Part-time
Start Date
TBC
Day(s):
Tuesday
Time:
0:00 - 0:00
Location
Riverside Campus
Cost
£ 1250
Overview
The Dynamic Positioning Simulator course is the third phase of the Nautical Institute training scheme for Dynamic Positioning Operators (DPO).

The DP Simulator course involves simulated DP operations including errors, faults and failures, giving you the opportunity to apply the lessons learned throughout the induction course and the 60 days of DP sea time.
Course Dates
The next course will run on Mon 24th Sept. To book a place contact us.
Entry requirements
Minimum entry requirements
Completed the DP induction course and passed the online examination.
Completed a minimum of 60 DP sea time days.
Completed the appropriate task section within the Nautical Institute DP log book.
What you study
Practical Operation of the DP System.
DP Operations.
DP Alarms, Warnings and Emergency Procedures.
After the course
Careers
This course forms part of the Nautical Institute Dynamic Positioning Operator training scheme and can lead to employment as a Dynamic Positioning Operator, upon successful completion of the entire scheme.
You can find out more about the Nautical Institute training scheme here.
Continuing Study
Experienced DP operators may benefit from type-specific training, in the system in use, onboard their vessel. Further training may include Bridge Resource Management, incorporating DP emergencies.
Mode of Study:




Part-time

Part-time

Start Date:




TBC

Day(s):

Tuesday

Time:

0:00

-

0:00

Location:




Riverside Campus

Cost:




£ 1250