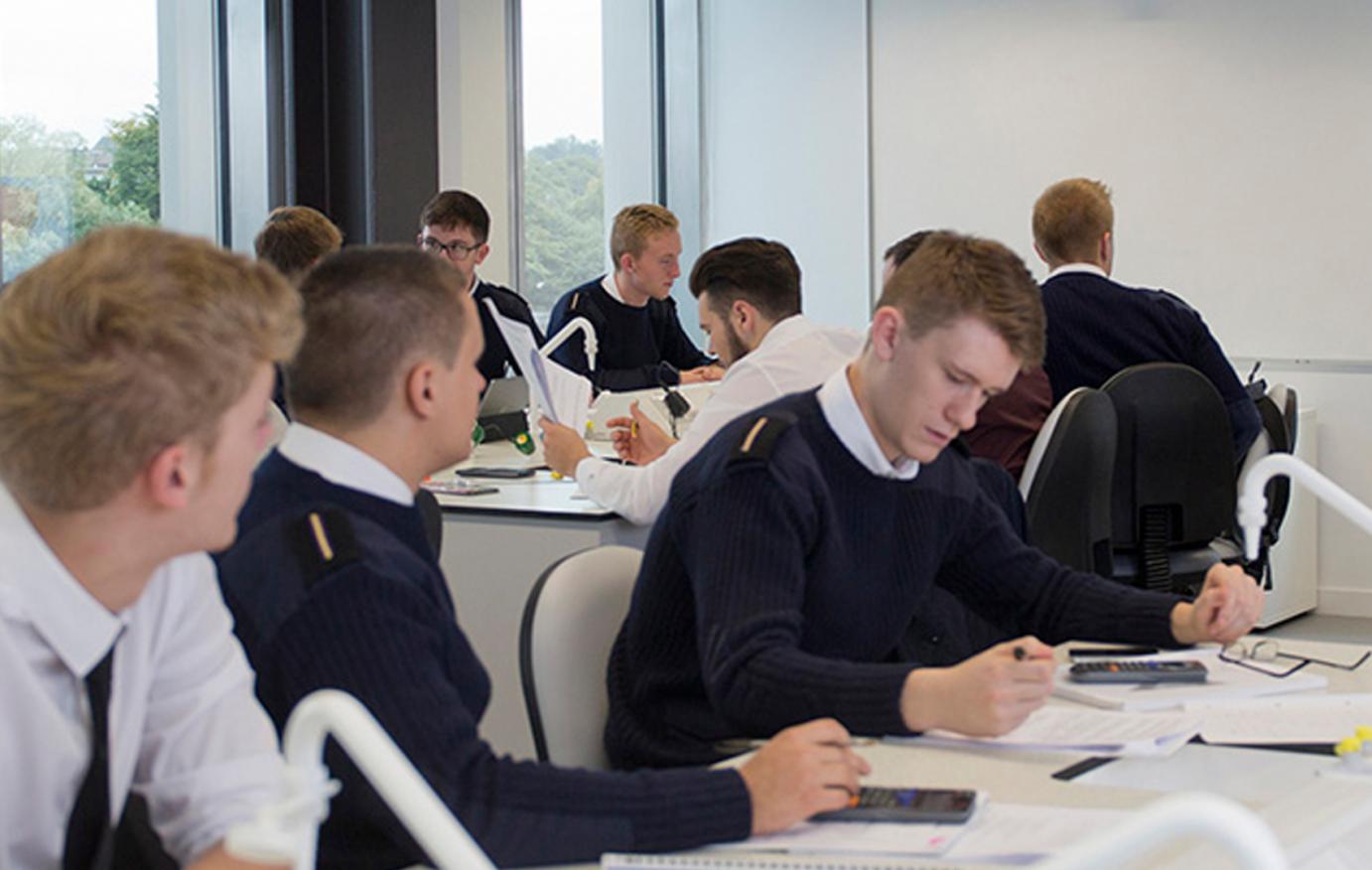 Mode of Study
Part-time
Start Date
11th Jan 2021, 9 weeks
Day(s):
Monday, Tuesday, Wednesday, Thursday, Friday
Time:
9:00 - 17:00
Location
Riverside Campus
Cost
£ 1400
Overview
This is a 6-week course replacing the Chief/Second Engineer (Unlimited) EKs courses.
This course will assist you in preparing for MCA's Professional Management Level Engineer Reg.III/2 Unlimited written examinations.
Further information can be viewed in MSN 1857 (M+F).
Past Papers & Markers Feedback:
MCA Qualifications
Learn more about MCA Qualifications.
Please Note
Due to COVID-19 this course will be taught online over 4 1/2days by Zoom lectures.
Most suitable for international students or those who enjoy a faster paced condensed learning experience.
Entry requirements
Minimum entry requirements
Recognised sea time of 12 months at EOOW level or above.
Notice of Eligibility
It is not required to hold an NoE prior to applying for the course.
If you have a current CoC issued from administrations other than MCA should apply for an NoE prior to applying for the course.
Dyslexia
If you have dyslexia and require extra time for the examination should read MIN 435. This will explain the procedure for applying for extra time.
HELM (M) Course for Course Delegates:
As of August 2013, as per MIN 455 (M), if you are applying for a CoC at Management Level Engineer Reg.III/2 Unlimited you need to "include a certificate of completion of an approved HELM management level course" with your CoC application. The college offers an MCA approved 5-day HELM (Management) level course. Appropriate HELM (M) course dates can be found on the Course Booking Form.
All the international candidates whose visa is supported by the college are required to complete HELM (M) at the City of Glasgow College.
Visa Support for Non-EEC International Candidates:
The college will be able to support international candidates' visa applications as per UKVI rules and regulations. For this course, if you required entry visa to UK, the college will be able to support your visa application in the "Student Visitor VISA" category. For details please contact us.
How to Book a Place on this Course:
Step 1: Send your fully completed course Booking Form along with all required supporting documents.
Booking Form.
Copy of CoC.
Passport Photo page.
Step 2: Pay the full course fee when we advise you to do so.
Step 3: We will issue a Course Acceptance Letter and Visa support letter if required.
What you study
MCA's syllabus for this course/examinations
How to Apply
Download the application pack and follow the instructions.
After reviewing your application, we will then invite you to make payment once we are satisfied with your documents.
Further Information
If you have any further questions not covered here or in the application pack, please contact us. We will reply to queries within 2 working days.
Teaching
How the course is taught
4 1/2days online learning by Zoom lecture.
It is recommended that you have a suitable device to download to and read notes from such as: Kindle/iPad/tablet and it is essential that for the online days' you have a device with a webcam and a reliable internet connection.
Alternative Dates and Times
Days(s)
Time
Dates
Duration
Duration
Course
Monday, Tuesday, Wednesday, Thursday, Friday

9:00

-

17:00

26th Oct 2020 - 4th Dec 2020
9 weeks
9 weeks
View »
Monday, Tuesday, Wednesday, Thursday, Friday

9:00

-

17:00

25th Jan 2021 - 19th Mar 2021
9 weeks
9 weeks
View »
Monday, Tuesday, Wednesday, Thursday

9:00

-

17:00

3rd May 2021 - 25th Jun 2021
9 weeks
9 weeks
View »
Monday, Tuesday, Wednesday, Thursday, Friday

9:00

-

17:00

17th May 2021 - 25th Jun 2021
9 weeks
9 weeks
View »
Mode of Study:




Part-time

Part-time

Start Date:




11th Jan 2021, 9 weeks

Day(s):

Monday, Tuesday, Wednesday, Thursday, Friday

Time:

9:00

-

17:00

Location:




Riverside Campus

Cost:




£ 1400