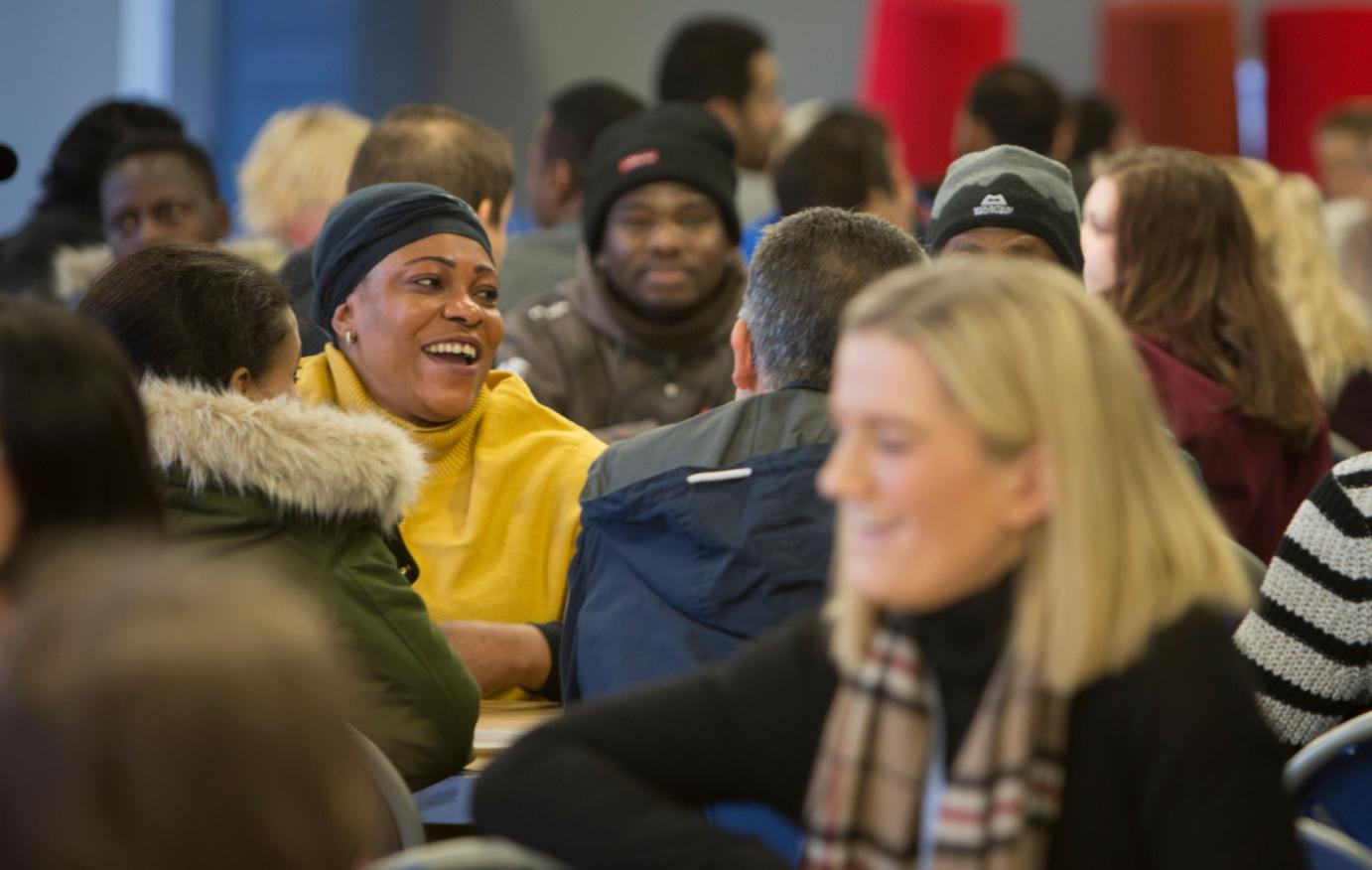 ESOL Advanced (eve)
(SCQF level 6)
English as a Second Language (ESOL), Education and Humanities
Applications closed
Mode of Study
Evening
Start Date
7th Sep 2020, 36 weeks
Location
External Site
Cost
£ 585
Overview
This course will develop your English skills, with a focus on everyday life, work and study-related contexts. It also includes an externally assessed exam, SQA ESOL Higher. Successful completion of this course can help you progress to Level 7 HN College courses and corresponds to level C1 on CEFR.
If you haven't been resident in an EU country for the last three years you will need to pay course fees at a higher rate, for more details contact the Finance Department on 0141 375 5194.
Please note the following:-
Due to Covid-19, at least the first 12 weeks of the course will be delivered online (subject to change).
The college aims to maximise the success of learners in each course. For this reason, we control the student entry to find the most appropriate course.
The level the student selects on booking is only provisional.
ESOL lecturers will test students' English skills at the very start of the course.
Where required, a student will move to a different level according to the decision of the ESOL lecturers.
Students cannot join the course late without completing a level test.
Entry to the National 5 ESOL Exam Course is strictly limited to students who have already achieved ESOL National 4 Course (or equivalent).
Entry to the Higher ESOL Exam Course is strictly limited to students who have already achieved Grade A or B in ESOL National 5 Course (or equivalent).
The course runs from Sep to Jun and is a combination of general English, English in the contexts of study and employability (including internal SQA units), plus exam preparation for the final, external SQA exam.
Entry requirements
Minimum entry requirements
You should be able to show you have attained the English level below this course level.
If you have studied SQA ESOL National 5, you must have achieved an A or a B grade.
What you study
You'll study:
Reading.
Writing.
Listening.
Speaking in English.
This is an exam preparation course. There is a significant student workload to prepare for assessments and the year-end exam.
Experienced lecturers will combine engaging interactive learning material and face-to-face sessions online.
Mode of Study:




Evening

Evening and Weekends

Evening

Start Date:




7th Sep 2020, 36 weeks

Location:




External Site

Cost:




£ 585