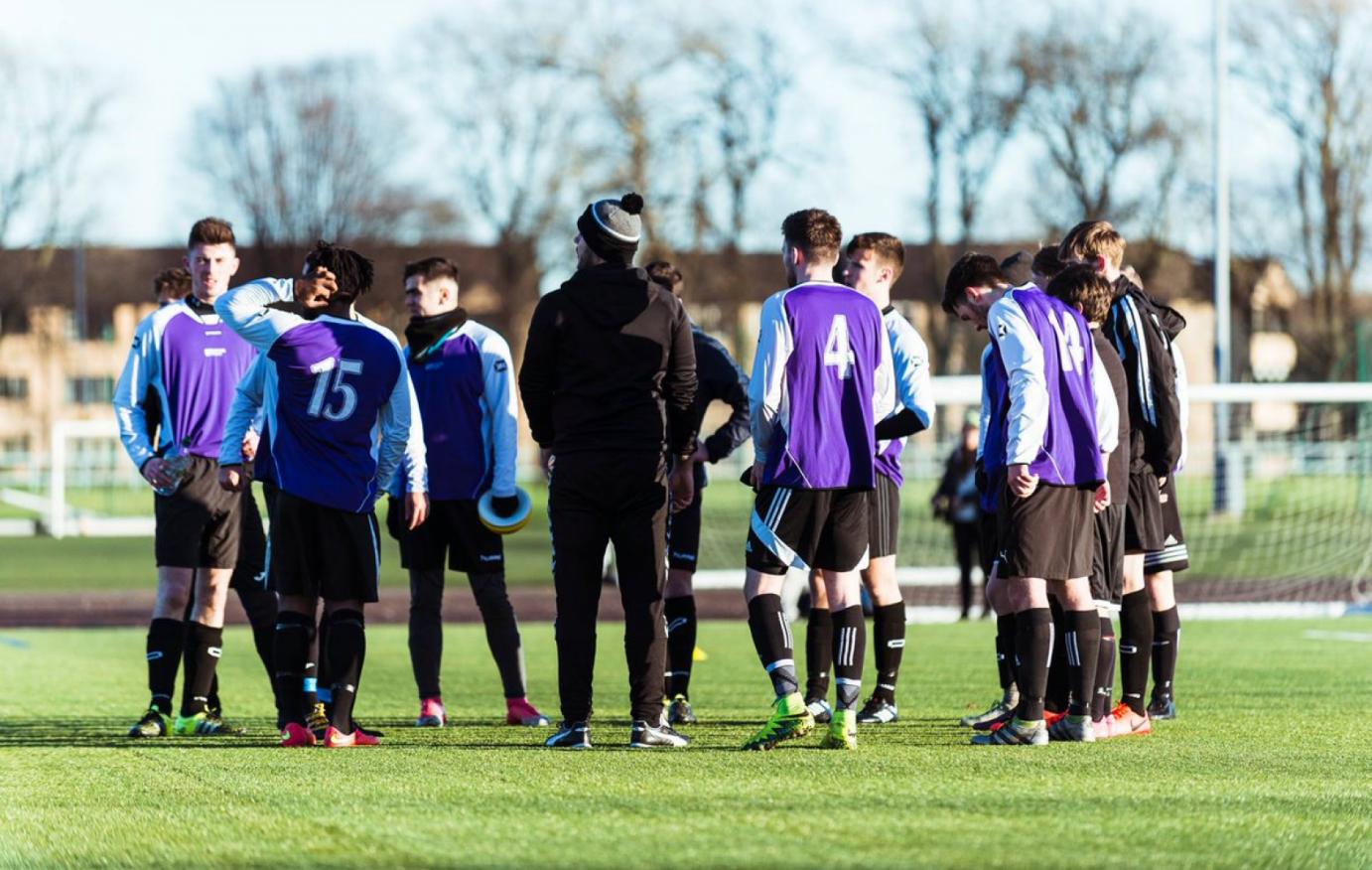 Football Coaching (Summer School)
Sport & Fitness, Faculty of Leisure and Lifestyle
Mode of Study
Part-time
Start Date
2nd Jul 2018, 1 week
2nd Jul 2018,
Day(s):
Monday, Tuesday, Wednesday, Thursday, Friday
Time:
9:00 - 16:00
See alternative times and dates »
Location
City Campus
Cost
£ 325
Overview
We are delighted to offer an innovative Summer School option designed to meet the demand for development of Football Coaching skills. It has been created to provide you with the necessary support to enhance your personal skills.
You will take part in the "Early Touches" practical children's football coaching environment in sports hall sessions that will have an active focus. You will:-
Develop the skills needed to lead children in a practical football coaching session
Enhance your ability to coach the drills endorsed by the SFA when delivering coaching
You will have the opportunity to work towards the internationally respected Scottish Football Association first level coaching certificate - SFA Early Touches Level 1.1. The College, through its association with SFA, is accredited to certify those who meet the required standard.
There will be an opportunity to visit the Scottish Football Museum and enjoy the stadium tour at Scotland's National Stadium, Hampden Park. A day trip to Scotland's Capital City, Edinburgh, will be a feature of the summer school that will include a visit to Edinburgh Castle. A visit to a Scottish Premier League stadium will also be a feature of the Summer School.
Entry requirements
Minimum entry requirements
There are no minimum entry requirements for the College's Summer Schools. You must have a basic level of competence in English as the course will be delivered in English.
If you come from outside the European Economic Area (EEA) are required to follow the guidance provided for visas.
What you study
There are three key themes in the course:
Early Touches: Practical Football Coaching Skills to Improve Player Performance
Recognised First Level Football Coaching Certificate: SFA Early Touches Level 1.1 and
Experience Scotland's Football Community and Culture.
CONTINUING STUDY
The college offers a wide range of full-time and part-time courses in Sports and Coaching.
Teaching
How the course is taught
The course is a very practical course and you will take part in workshops in our sports hall as well as visiting football grounds to see coaching in practice.
Mode of Study:




Part-time

Part-time

Start Date:




2nd Jul 2018 , 1 week

Day(s):

Monday, Tuesday, Wednesday, Thursday, Friday

Time:

9:00

-

16:00

Location:




City Campus

Cost:




£ 325