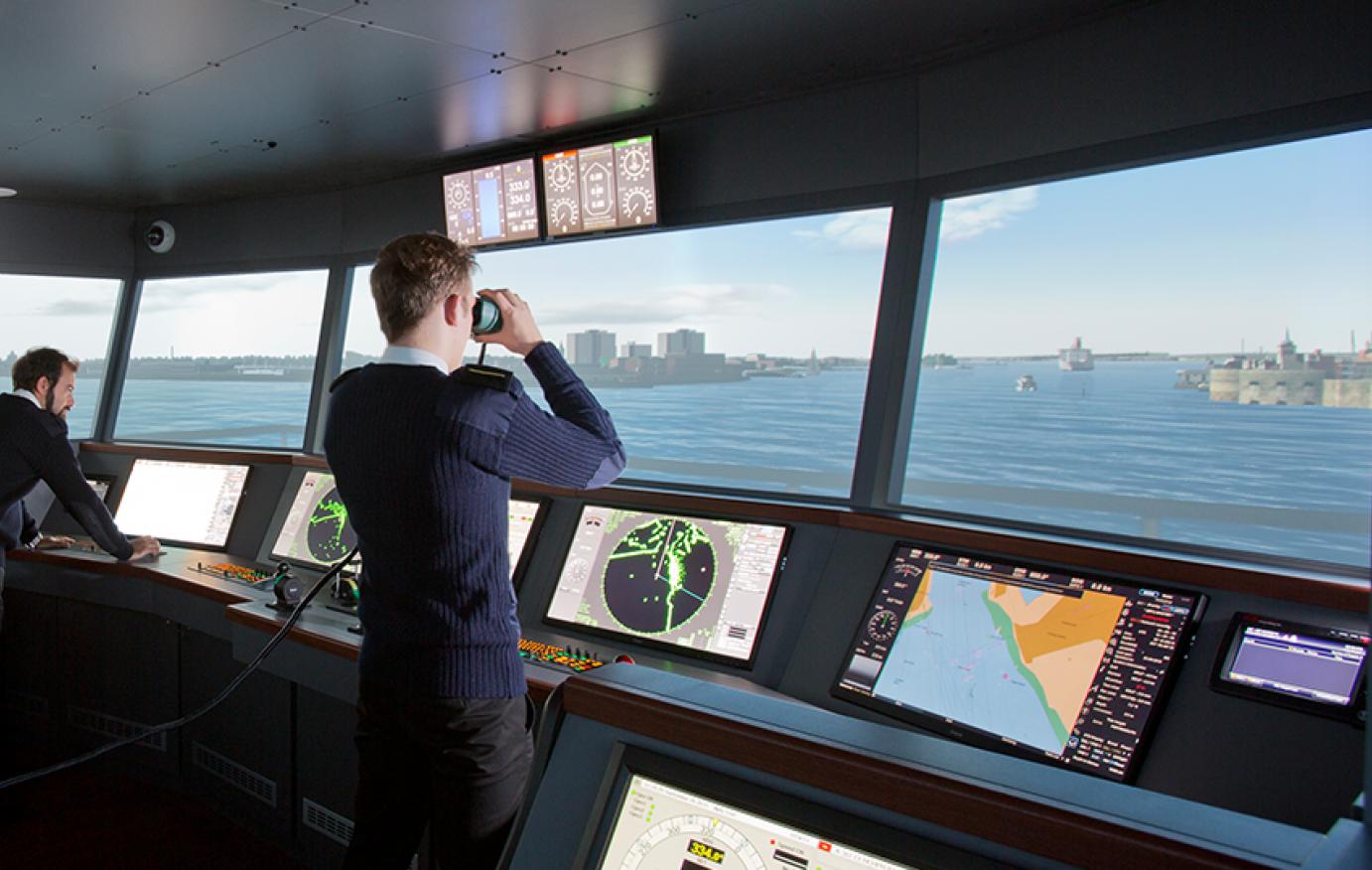 Marine Operations - January Start Scottish Professional Diploma
(SCQF level 8)
Nautical Studies & Marine Engineering, Nautical and STEM
Applications closed
Mode of Study
Full-time
Start Date
11th Jan 2021, 2 years
Location
Riverside Campus
Applications from International Students Welcome
Overview
With Superyachts becoming larger and more sophisticated the officers working onboard have to ensure they have the best skills and training to be successful in this highly competitive market. On successful completion of a Superyacht Cadetship, you will have gained an MCA Officer of the Watch (Unlimited) Certificate of Competency alongside an academic qualification that develops your management skills and additional superyacht courses designed to give you an edge in the industry.
This is a fully-funded course with time spent in college and at sea. There are three elements to the course:-
Professional Training - This will culminate in the MCA OOW Unlimited Certificate of Competency. The professional training includes all STCW courses and ancillary training detailed in the MCA MSN 1856 UK Requirements for Master and Deck Officer. It also includes a minimum of 12 months sea time which will be served onboard your sponsoring company vessels. As this qualification is fully commercial it should be noted that not all of your sea time will be on a superyacht. Your sea time may include superyachts, sail training vessels, or other commercial ships.
Academic Qualification - The academic award you will get is a 'Scottish Professional Diploma in Marine Operations'. This incorporates an HND Nautical Science as well as three Professional Development Awards units at SCQF Level 9 designed to develop your critical thinking and analytical skills.
Superyacht Specific Courses - These courses are delivered by our partners 'Sportscotland National Sailing Centre' in Cumbrae. They take place on weekends and will develop skills desired by the industry such as powerboating and tender driving.
Entry requirements
Minimum entry requirements
To gain entry to the course you should have one of the following combinations of qualifications:
1. Higher Maths and Physical Science at Grade C or above, and National 5/GCSE or equivalent which must include:
English
Maths
Physical Science (e.g. Physics/Chemistry/Technological Studies/Engineering Science)
One other subject
2. NC Shipping and Maritime Operations (SCQF Level 6)
3. Alternative qualifications will be considered on an individual basis in conjunction with the sponsoring company or training provider.
Students must have a sponsoring company in order to fulfil the sea time requirement of this programme. Initial applications for this course should be submitted to the training provider
Trinity House.
Additional selection requirements
To be considered for a place on the course you should apply directly to a training provider. Trinity House is the training provider who arranges the sea time and their application process is managed by Chiltern Maritime. In the first instance complete their Application Form.
In addition, you must meet industry standards with regards to eyesight and general medical fitness. This is conducted by an approved doctor who issues successful candidates an ENG1 form. Please read through the government guidance which contains details on the process and the medical standards.
ESOL entry requirements
Applicants whose first language is not English should have minimum ESOL Intermediate level 2 or equivalent for NC/NQ courses and ESOL Higher for HNC/D courses.
What you study
The course is split into five distinct phases:
Phase 1 – At College
You will complete the academic programme for the HND Nautical Science Part 1.
You will also complete all mandatory STCW training required before you can go to sea as part of the ship's crew.
You will start your superyacht training courses leading to the RYA Powerboat Level II, RYA Superyacht Tender Course and Personal Watercraft Course
Phase 2 – At Sea
At sea you will start work on the MNTB Training Record Book.
Phase 3 – At College
You will complete your HND Nautical Science and start your PDA units in Leadership, Communication and Managing a Project for an Organisation.
Phase 4 – At Sea
You will gain the remainder of your 12 months sea time, complete your project and finish your MNTB Training Record Book
Phase 5 – At College
You will complete your professional studies culminating in sitting the MCA Oral Examination to gain your MCA Unlimited Certificate of Competency.
After the course
Careers
This is the first stage for progression to gain your Master Mariner Unlimited Certificate of Competency. On completion of this course, you would gain a minimum of 12 months sea service and you could return to college to undertake the Chief Mate Unlimited Certificate of Competency. A further 12 months sea service is required prior to undertaking your Master Mariner Unlimited Certificate of Competency.
Teaching
How the course is taught
The course is taught by a mixture of classroom sessions and practical hands-on activities in the state-of-the-art maritime training facilities which include the Marine Skills Centre, electronic navigation labs and the ship simulator.
Assessment methods
This course is assessed by continual assessment and evidence gathered in the form of project work and work based tasks. The final MCA Certificate of Competency Oral exam is undertaken at a Marine Coastguard Agency centre.
Additional Information
Dress code
In reflection of the environment you will be working in a high standard of dress and conduct is required. Uniform is provided by the training provider.
Mode of Study:




Full-time

Full-time

Start Date:




11th Jan 2021

End Date:




16th Jul 2021

Location:




Riverside Campus

Applications from International Students Welcome