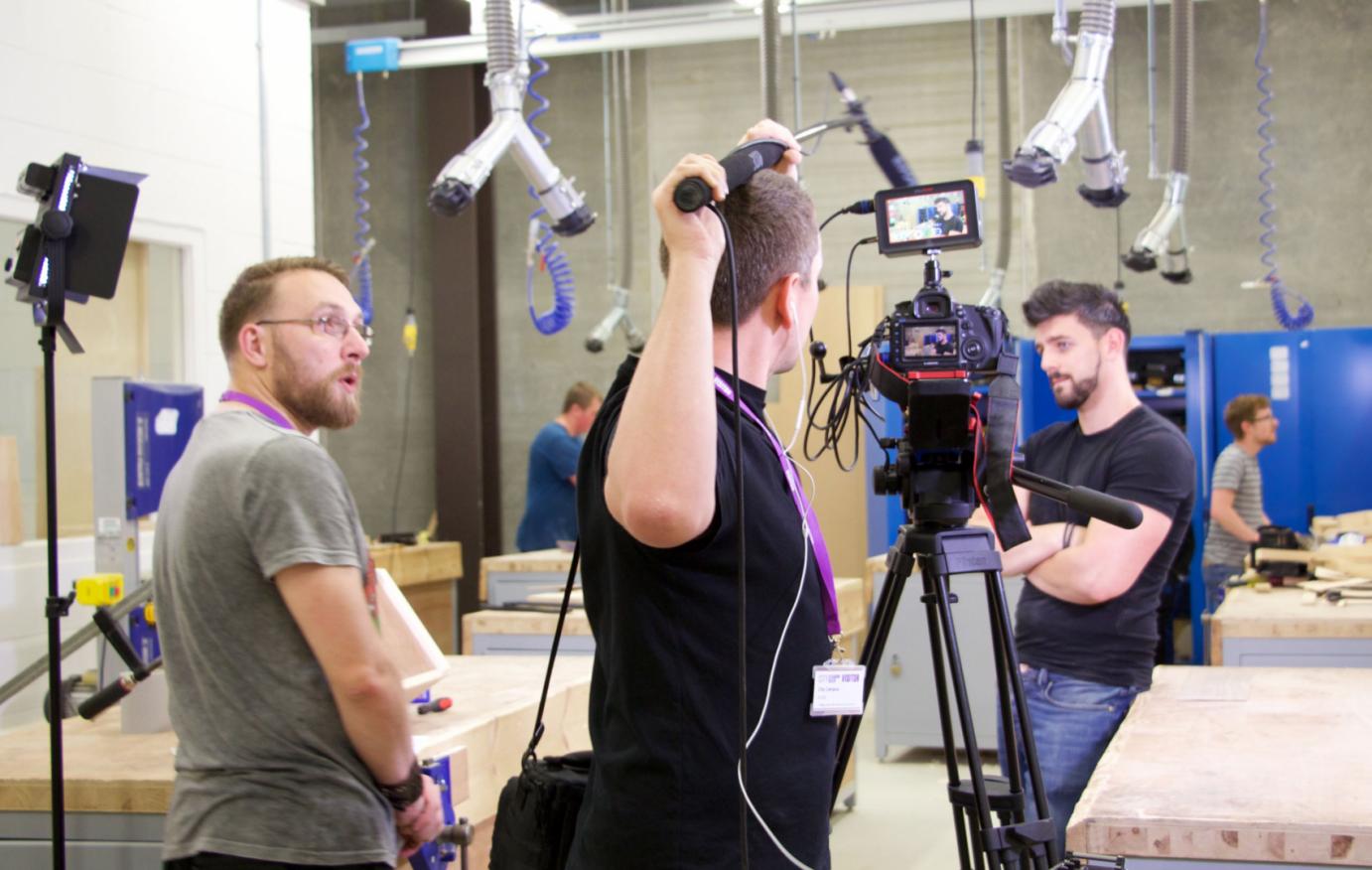 Introduction to Digital Video
Media, Creative Industries
Applications closed
Mode of Study
Evening
Start Date
24th Aug 2022, 12 weeks
Location
City Campus
Cost
£ 149
Overview
This is a practical ten-week course in which you will learn to operate a professional video camera. We will take you through the basics of video production including pre-production, production and post-production processes. Pre-production will include camera set up, focus, shot composition and white balance; production will concentrate on location filming and post-production will look at editing and effects.
On completion of this course, you will have your own showreel which you can use when applying for an advanced full-time course.
What you study
You'll study:
Film fundamentals like white balance, aperture and depth of field.
Creating shots.
Building scenes.
Editing your footage using Adobe Premiere Pro.
Planning, storyboarding and shooting a short film.
After the course
Careers
You can apply for a full-time television course.
Additional Information
Materials
All equipment, hardware and software are provided. We will be using the Adobe Premier Pro editing package from Adobe Creative Suite.
Mode of Study:




Evening

Evening and Weekends

Evening

Start Date:




24th Aug 2022, 12 weeks

Location:




City Campus

Cost:




£ 149