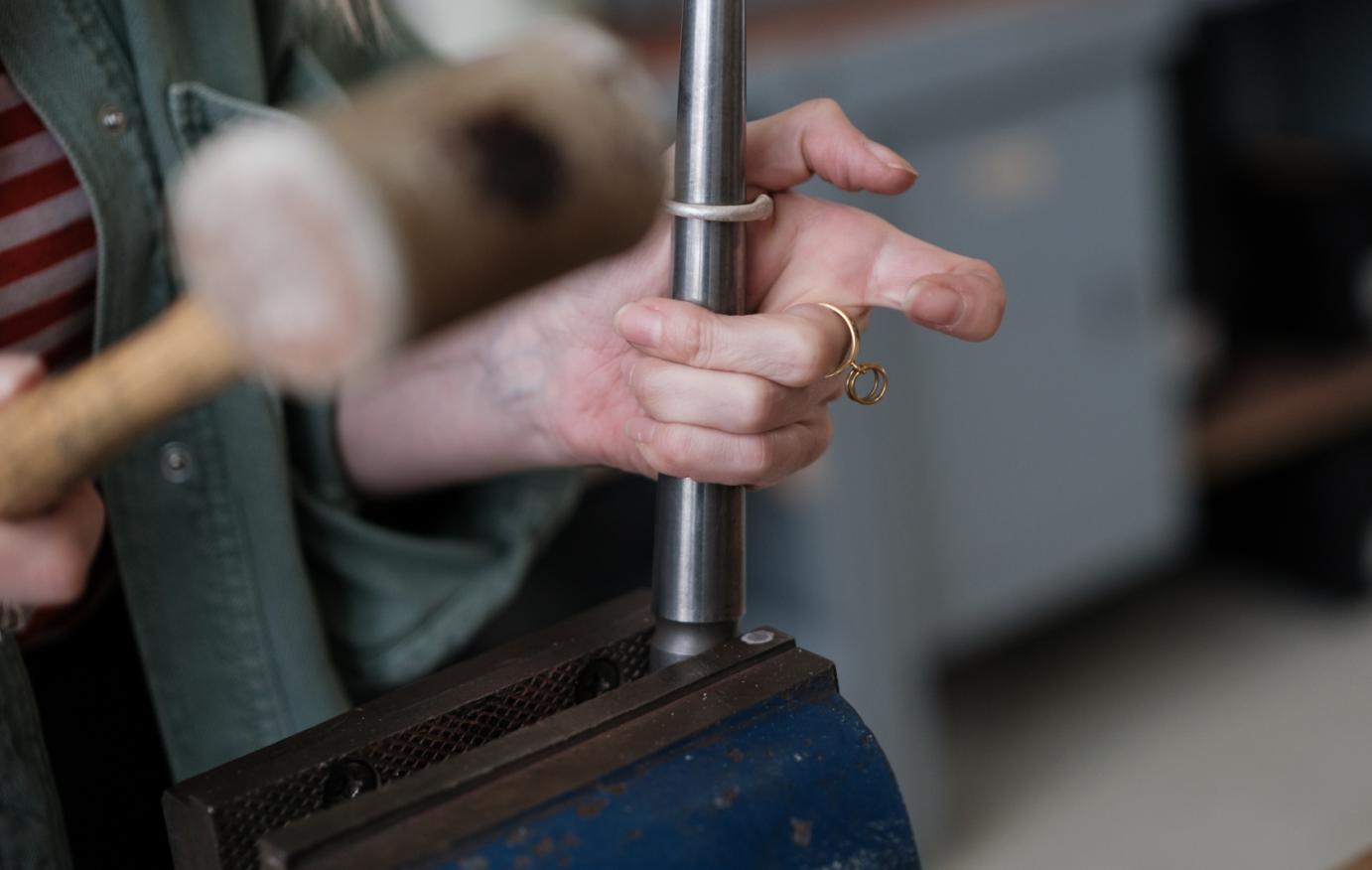 Jewellery Making - Beginners
Design, Creative Industries
Course full
Mode of Study
Evening
Start Date
31st Jan 2024, 12 weeks
Day(s):
Wednesday
Time:
18:00 - 21:00
Location
City Campus
Cost
£ 226
Overview
This course is for beginners as well as those with some jewellery making experience. You will learn a range of basic jewellery making techniques including sawing, soldering, hammering, roll printing, doming, forming, findings, finishing and a simple stone setting.
Entry requirements
Minimum entry requirements
What you study
Sawing.
Soldering.
Texturing metal, including hammering and roll printing.
Doming and forming metal.
Jewellery findings.
Finishes, including polishing.
Simple stone setting.
Jewellery information on tools, materials and where to purchase them.
After the course
Careers
After completing this course, you may wish to proceed to the intermediate jewellery making.
Teaching
How the course is taught
The different techniques are taught over the 10 weeks starting with the most basic and finishing with the more advanced.
Additional Information
Materials
A materials fee of £20 is included in the course fee; it covers a limited supply of non-precious metals and materials. You will also receive information on tools, material and where to purchase them.
Alternative Dates and Times
Days(s)
Time
Dates
Duration
Duration
Course
Tuesday

18:00

-

21:00

30th Jan 2024 - 30th Apr 2024
12 weeks
12 weeks
View »
Mode of Study:




Evening

Evening and Weekends

Evening

Start Date:




31st Jan 2024, 12 weeks

Day(s):

Wednesday

Time:

18:00

-

21:00

Location:




City Campus

Cost:




£ 226