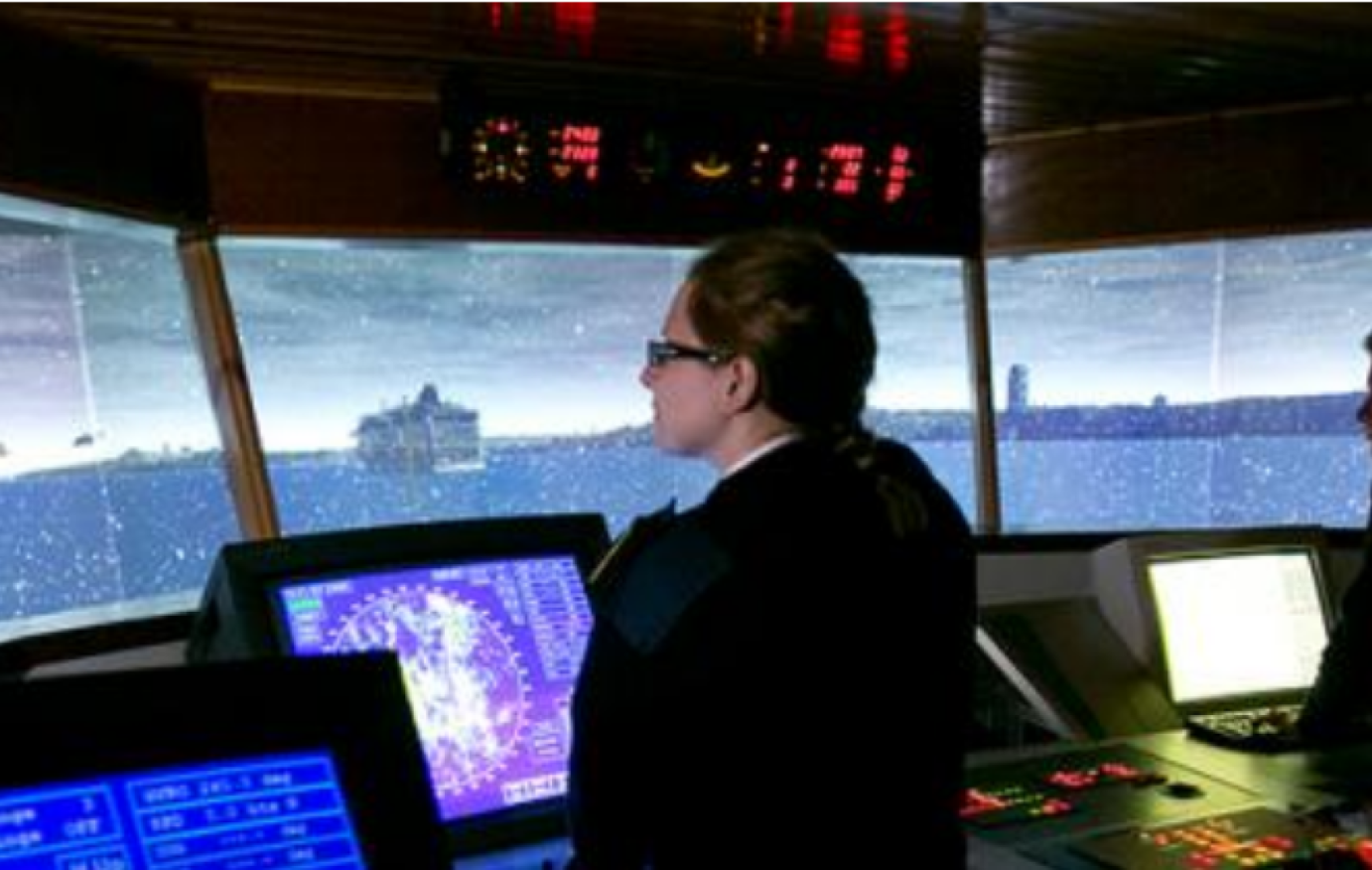 Navigation Aids, Equipment and Simulator Training (NAEST) Management
(SCQF level 8)
Nautical Studies and Marine Engineering, Nautical and STEM
Register Your Interest
Mode of Study
Part-time
Start Date
18th Dec 2023,
Day(s):
Monday, Tuesday, Wednesday, Thursday, Friday
Time:
9:00 - 17:00
Location
Riverside Campus
Cost
£ 1150
Overview
This course will equip Chief-Mate and Masters candidates with the skills to use modern navigation systems to aid in decision-making. Effective bridge resource management principles are also explored.
The course is Mandatory for obtaining a management level Certificate of Competency.
The aim is to give candidates the essential education and training to maintain safe navigational watch through the use of radar, Automatic Radar Plotting Aids (ARPA), Electronic Chart Display and Information Systems (ECDIS), Automatic Identification Systems (AIS), and modern navigation systems to assist command decision-making and the application of effective bridge resource management principles and procedures meeting the knowledge, understanding and proficiency (KUP) requirements set out in the following as per Merchant Navy Training Board (MNTB):
Table: A-ll/2
Function: Navigation at the management level.

Competence: Maintain safe navigation through the use of information from navigation equipment and system to assist command decision making.
Entry requirements
Minimum entry requirements
At least 12 months of watchkeeping service whilst holding a Certificate of Competency issued under Regulation II/1 of the STCW Convention, 1978, as amended, (Candidates for Chief Mate less than 3,000 gt will be accepted with a minimum of six months watchkeeping service) and provide documentary evidence of successful completion of:
MCA approved Navigation Aids and Equipment Simulator Training (NAEST) (Operational Level) course completed on or after 1 January 2005; OR
MCA approved ECDIS course completed on or after 1 January 2005.
Additional selection requirements
Students should verbally confirm on the day that they are fit and well enough to take part in practical exercises.
What you study
There are three outcomes to the training as per MNTB requirements:
Outcome 1: The learner can apply the International Regulations for Preventing Collisions at Sea, principles of passage planning and radar plotting.
Outcome 2: The learner can demonstrate effective bridge resource management and safe navigation.
Outcome 3: The learner can coordinate search and rescue operations.
After the course
Careers
Mandatory for candidates for a certificate of competency as Chief Mate and Master on ships of 500 gross tonnage or more in accordance with Regulation II/2 of the STCW Convention, 1978, as amended (Manila Amendments)
You will be issued with NAEST Management level certificate which will be required for applying for the Chief Mate and Masters Certificate of Competency.
Teaching
How the course is taught
The course is taught using modern teaching and learning pedagogy where the students can be in control of their learning. On enrolment, students will be provided with the learning material on Canvas, our Virtual Learning Environment (VLE) prior to starting the course.
The NAEST Management course can be provided as a modular part-time block course of at least 36 hours duration.
Assessment methods
Assessment will be in the form of various simulator exercises & feedback through debriefings.
Additional Information
Materials
Students will need to bring parallel rulers, dividers, compasses, calculator, pencil & eraser.
Alternative Dates and Times
Days(s)
Time
Dates
Duration
Duration
Course
Monday, Tuesday, Wednesday, Thursday, Friday

9:00

-

17:00

11th Dec 2023 - 15th Dec 2023
1 week
1 week
View »
Mode of Study:




Part-time

Part-time

Start Date:




18th Dec 2023 , 1 week

Day(s):

Monday, Tuesday, Wednesday, Thursday, Friday

Time:

9:00

-

17:00

Location:




Riverside Campus

Cost:




£ 1150