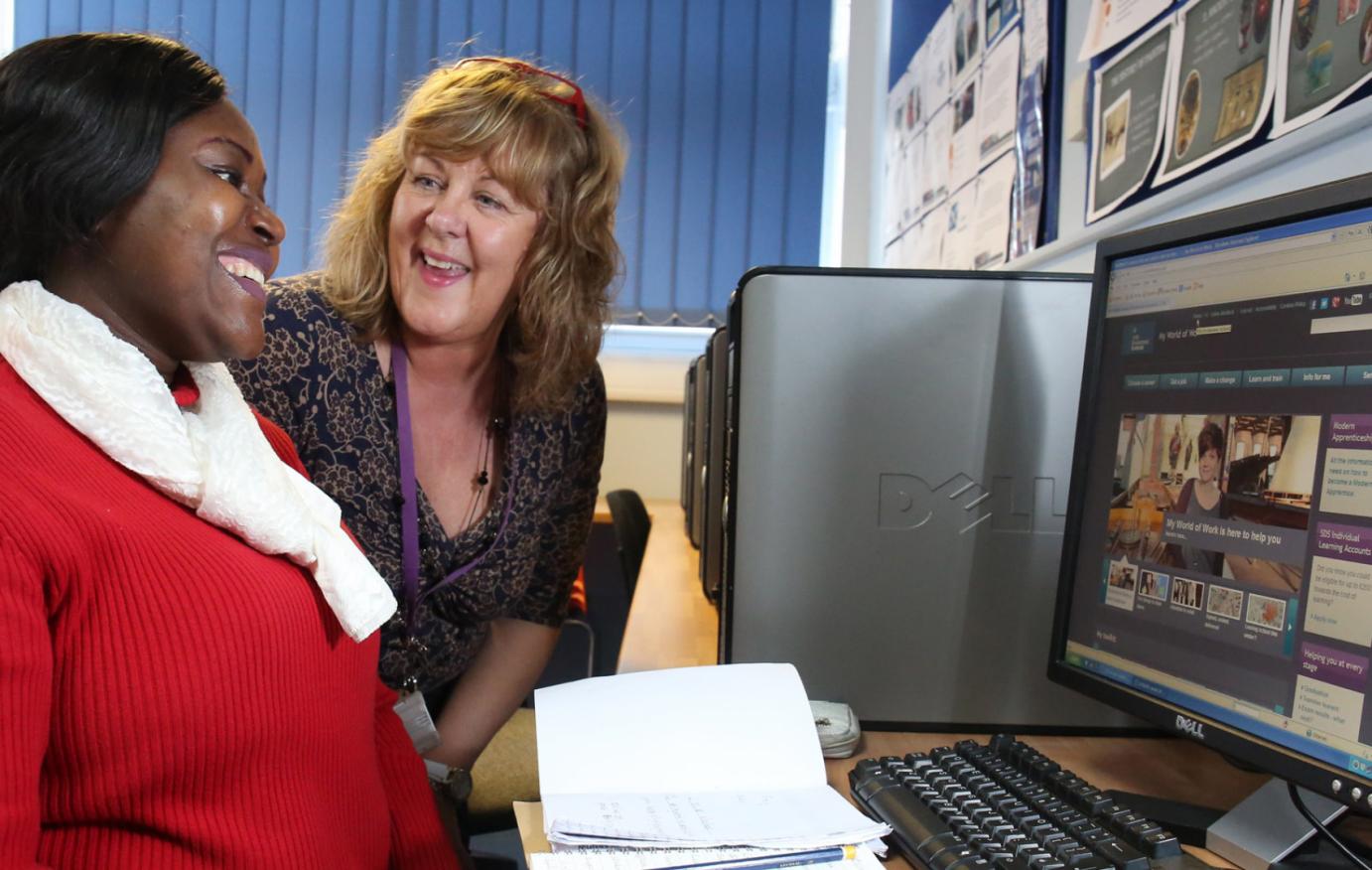 Teaching Practice in Scotlands Colleges PDA
(SCQF level 9)
Teacher and Training Development, Centre for Professional Technical Education
Applications closed
Mode of Study
Part-time
Start Date
22nd Sep 2021, 26 weeks
Location
City Campus
Cost
£ 840
Overview
This course is live, synchronous, online learning, with required online attendance every week on Wednesdays 3pm-5pm.
The Teaching Practice in Vocational Education course provides you with the Professional Development Award (PDA) Teaching Practice in Scotland's Colleges. The course is ideal if you are currently employed in a teaching role in professional, technical, vocational or further education, or equivalent.
Further details of the topics covered are provided in the section "what you study" below.
Entry requirements
Minimum entry requirements
Entrance qualifications are given below, but please note that relevant work experience will be taken into consideration.
This course is for those with under two years' teaching experience in teaching adult learners. It is aimed at those teaching or training in vocational contexts, the workplace, Colleges and in universities.
You must be teaching groups of at least six adult learners in professional, technical, vocational or further education, or equivalent. You need to make your own arrangements for your teaching and have this in place before signing up for this course. This will not be arranged by the tutor team. You must be teaching courses which lead to qualifications awarded by external bodies e.g. SQA, City and Guilds, or the national awarding body in your country. You must please give details of the teaching practice arrangements which you will have in place during the course, on application, in the personal statement section of the application.
In addition, you are expected to have the equivalent of the following:
Communication skills at SCQF level 6.
Numeracy skills at SCQF level 4.
IT skills at level 5.
Additional selection requirements
You'll have an online interview where you can find out more about the course and tell us why you're interested in this subject area.
You must be teaching (online or face-to-face) a minimum class contact time of 2 hours per week throughout the course and be delivering assessed qualifications to classes of at least 6 adult learners.
You need to make your own arrangements for your teaching class contact time. This will not be arranged by the tutor team.
What you study
On successful completion of this course, you will be awarded the Group Award comprising of two Scottish Qualifications Authority Higher National (SCQF Level 9) units based on the professional standards for educators in Further Education Colleges.
This SCQF Level 9 course is made up of 2 SQA units J4N536 and J4N636. It is organised in modules with a variety of assessed tasks in:
Class group profiling
Planning

programmes

Planning learning sessions
Critical reflection on practice
Learning environment and resources
Assessing learning
In addition, you will be observed teaching groups by a tutor in your own teaching situation. Observations are conducted via videos of teaching rather than face -to-face. Face-to-face observations can however be arranged in certain circumstances. However, an addition change may be incurred, depending on location and restrictions in place at the time of the observation.
Teaching
How the course is taught
On this synchronous, live course, you attend online sessions on Wednesdays 3pm-5pm. In addition, you will undertake approximately 165 hours of self-study using our Virtual Learning Environment. Assessments are prepared and submitted throughout the course.
Assessment methods
You will be assessed in a varierty of ways including video recorded professional discussion, written online work, contributions to discussion forum and observation of teaching.
Mode of Study:




Part-time

Part-time

Start Date:




22nd Sep 2021, 26 weeks

Location:




City Campus

Cost:




£ 840