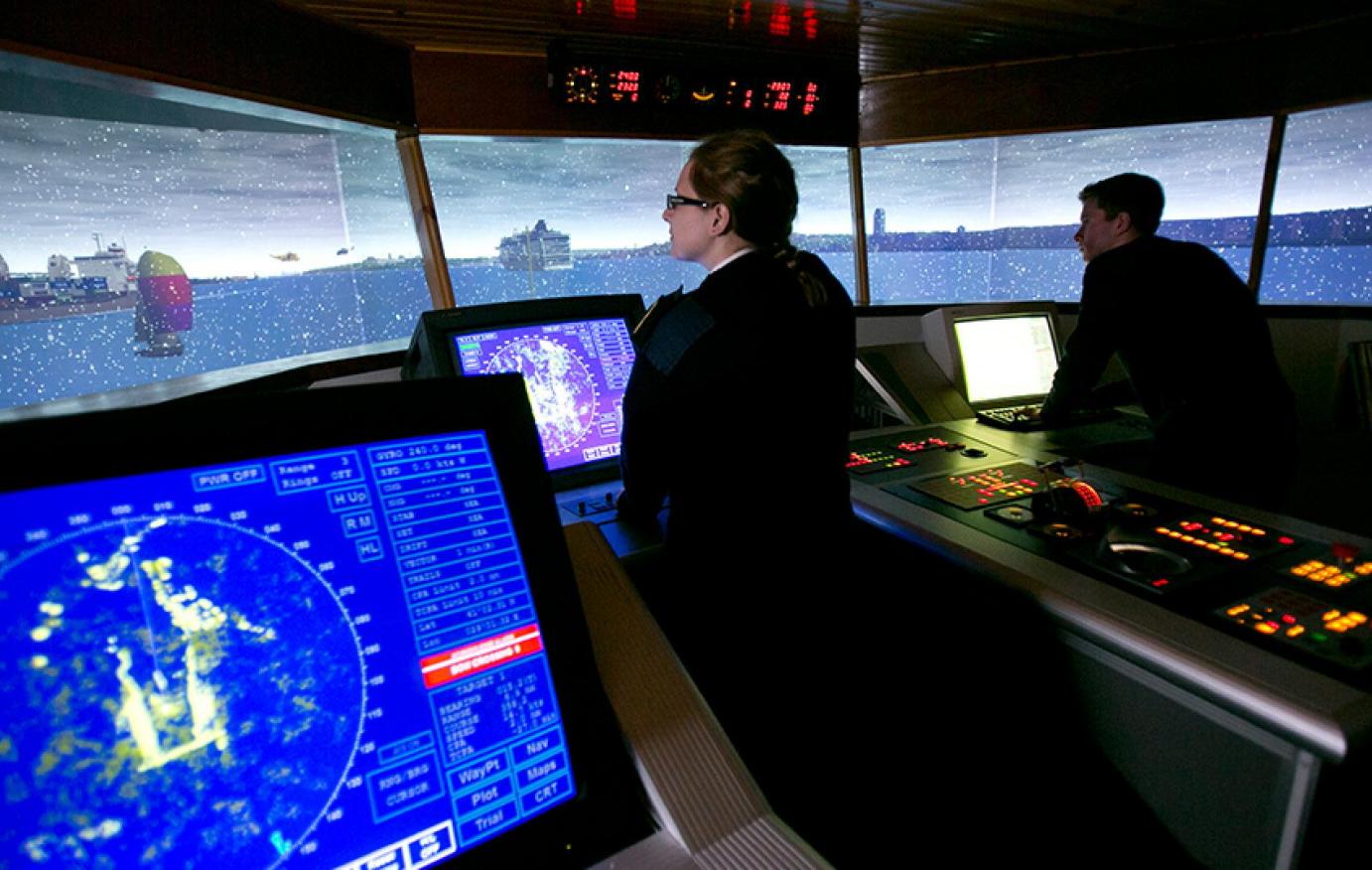 Basic Training for Ships Operating in Polar Waters
(SCQF level 6)
Nautical Studies & Marine Engineering, Nautical and STEM
Register Your Interest
Mode of Study
Part-time
Day(s):
Monday, Tuesday, Wednesday, Thursday
Time:
9:00 - 17:00
Location
Riverside Campus
Cost
£ 1000
Overview
This 4-day course provides training to navigation officers to operate ships in polar waters and to address those additional provisions deemed necessary for consideration beyond existing requirements of the SOLAS and MARPOL Conventions, in order to take into account the climatic conditions of polar waters and to meet appropriate standards of maritime safety and pollution prevention.
The course is designed to meet the Mandatory minimum STCW requirements for the training and qualifications of masters and deck officers on ships operating in polar waters, specifically as these apply to Tables A-V/4-1 "Specification of minimum standard of competence in basic training for ships operating in polar waters".
Course Dates
7th - 10th October 2019.
25th - 28th November 2019.
10th - 13th February 2020.
23rd - 26th March 2020.
27th - 30th April 2020.
Contact us to book your place - stating which date you wish to attend.
Entry requirements
Minimum entry requirements
Every candidate for a certificate in basic training for ships operating in polar waters shall hold a certificate as Master, chief mate or officer in charge of a navigation watch qualified in accordance with regulations II/1, II/2 and II/3 respectively of the STCW Convention, or equivalent as determined by the national administration.
What you study
The course will provide you with a basic grounding in the aspects to consider when operating in Polar waters. The following objectives will be explored.
Ice Characteristics.
Regulations and Standards.
Vessel Characteristics.
Maneuvering in Ice.
Voyage Planning.
Icebreaker Assistance.
Vessel performance in polar waters.
Crew Preparation, working conditions and safety.
Environment.
On successful completion of the course, you will be issued with a Certificate of Attendance.
Mode of Study:




Part-time

Part-time

Start Date:




TBC

Day(s):

Monday, Tuesday, Wednesday, Thursday

Time:

9:00

-

17:00

Location:




Riverside Campus

Cost:




£ 1000