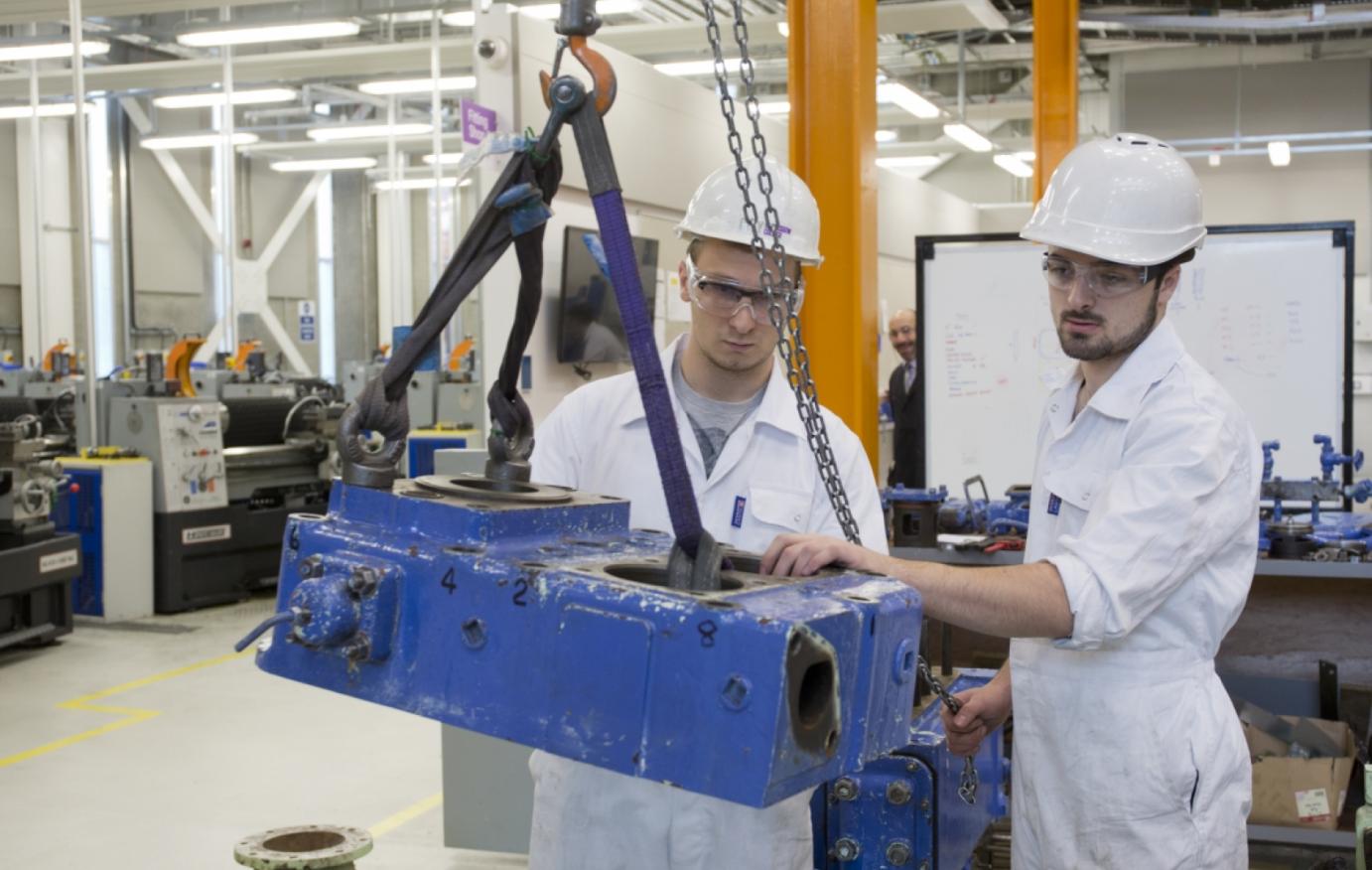 Engine Cadet Programme Scottish Professional Diploma
(SCQF level 9)
Engineering, Energy & Gas, Nautical and STEM
Register Your Interest
Mode of Study
Full-time
Start Date
30th Jul 2021, 2 years
Location
Riverside Campus
Applications from International Students Welcome
Overview
This is a three-year training programme aimed at providing the necessary training and qualifications for employment as an Engineering Officer of the Watch. The HND in Marine Engineering will also give academic exemptions for management level exams further in your career path, while the PDA Marine Management element will give exemptions from the IAMI Engineering Knowledge examination.
There are a number of elements to the programme and also a compulsory sea time requirement of seven months.
The programme is structured into 5 phases:
Phase1 – College phase where you will complete year 1 of HND in Marine Engineering, compulsory STCW short courses, MCA workshop skills and industrial experience.
Phase 2 – Sea phase where you will start your MNTB training record book in addition to a work-based learning course and a distance learning maths course.
Phase 3 - College phase where you will complete year 2 of the HND in Marine Engineering (excluding the graded unit project), STCW short courses, MCA workshop skills and industrial experience.
Phase 4 – Sea phase where you will complete your MNTB training record book.
Phase 5 - College phase where you will complete a PDA in Marine Management and HND Marine Engineering graded unit 2 projects in addition to preparing for your MCA Oral Examination and completing your final STCW short courses. Additional Maths tuition in order to aid transition to university will also be provided.
There are two main entries into this programme - August and January.
Cadet Programme Starting 31st August 2020.
Cadet Programme Starting 11th January 2021.
Contact us for more information about this course.
Entry requirements
Minimum entry requirements
To gain entry to the course you should have any of the following combinations of qualifications:
1. Higher Maths and/or Physical Science at Grade C or above, and National 5/GCSE or equivalent which must include:
English
Maths
Physical Science (e.g. Physics/Chemistry/Technological Studies/Engineering Science)
One other subject
2. NC Shipping and Maritime Operations (SCQF level 6) with optional Engineering Units.
3. Alternative qualifications will be considered on an individual basis in conjunction with the sponsoring company or training provider.
Additional selection requirements
You must have a sponsoring company in order to fulfil the sea time requirement of this programme. There are a number of UK sponsoring companies that recruit UK/EU nationals as officer cadets.
Initial applications for this course should be submitted to a training provider or company, please see Careers at Sea for more information.
ESOL entry requirements
Applicants whose first language is not English should have minimum ESOL Intermediate level 2 or equivalent for NC/NQ courses and ESOL Higher for HNC/D courses.
What you study
During this programme, you will study the following subjects:
Electro-technology.
Marine Systems.
Mathematics.
Mechanics.
Naval Architecture.
Thermodynamics.
Leadership and Management.
You will also complete our MCA approved workshop skills, industrial experience and Engine room ready programme which aims to develop practical understanding and skills required in the engine room to help aid your transition from college to sea.
In order to achieve your first Certificate of Competency, you will also complete short courses including:
First Aid.
Firefighting.
Sea Survival.
Tanker Familiarisation.
Rescue Craft.
Personal Survival Techniques.
After the course
Careers
On successful completion of the SPD programme, you can gain employment as a fully qualified officer of the watch or choose to progress onto university to study at a higher level.
Teaching
How the course is taught
This course has two distinct elements – at sea and at college.
During the college phase, you will spend approximately 3 days a week in the classroom and 2 days a week in the marine workshop. You will also have the opportunity to learn in our engine room simulators in addition to completing a number of STCW short courses at locations in and around Glasgow.
At sea, you will work closely with ship's crew in order to understudy the Engineering Officer of the Watch, to learn their roles and responsibilities, in addition to completing a training record book.
Assessment methods
During the programme, you will be assessed using a variety of methods including:
Oral Presentations.
Portfolios and reports.
Written examinations.
Simulation exercises.
Competency-based assessments.
Additional Information
Materials
Materials will be made available through our virtual learning environment.
Dress code
As a sponsored cadet you will be expected to wear your company uniform every day into college.
Mode of Study:




Full-time

Full-time

Start Date:




30th Jul 2021

End Date:




30th Jul 2021

Location:




Riverside Campus

Applications from International Students Welcome