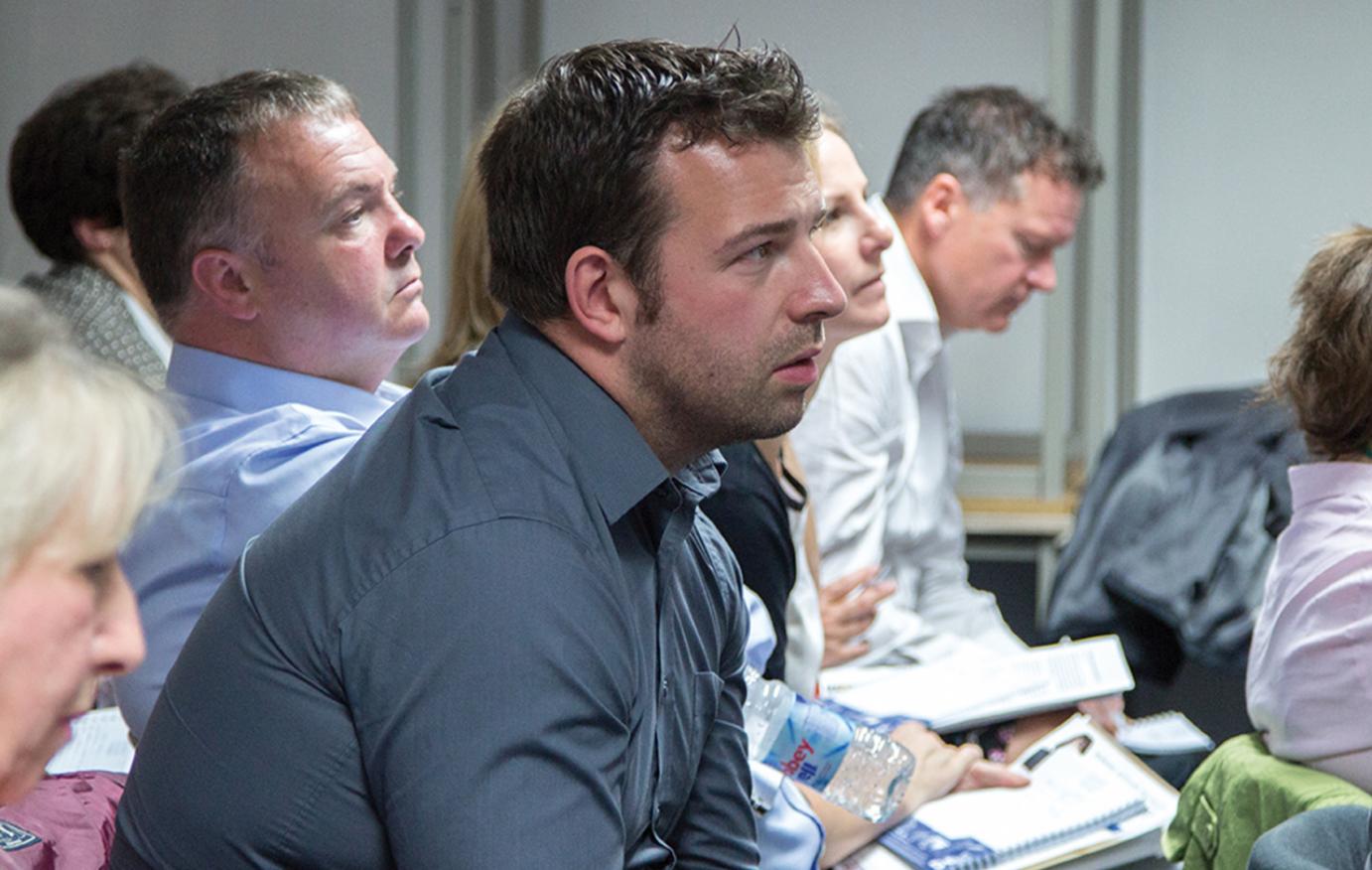 Management SVQ
(SCQF level 9)
Health, Social Care & Early Education, Education and Humanities
Apply Now
Mode of Study
Part-time
Start Date
27th Aug 2019, 52 weeks
27th Aug 2019, 52 weeks
Day(s):
Tuesday, Wednesday, Thursday
Time:
9:00 - 16:00
Location
City Campus
Cost
£ 1750
Overview
Management and leadership skills have a major impact on the development, productivity and performance of organisations of all sizes and across all sectors of the economy.
The Management Level 4 qualification is based on the standards developed in conjunction with the National Occupational Standards (NOS) and is suitable for individuals working in or seeking a management role that encompasses a wide range of work activities with a high degree of personal responsibility and autonomy.
The qualification is designed to enhance the career potential and promotional prospects of candidates. Employer involvement and commitment allows candidates the opportunity to deliver improvements to business processes and procedures. Candidates are assessed by demonstrating their competence against the National Occupational Standards (NOS) and SQA requirements.

SVQ 4 in Management at SCQF Level 9 (GC47 24) is acceptable for registration as a manager in care settings.
SQA is pleased to report that the Scottish Social Services Council (SSSC) has confirmed that the SVQ 4 in Management at SCQF Level 9 (GC47 24) is considered appropriate for registration for the following:
Managers in Residential Child Care.
Managers in Care Home Services for Adults.
Managers of Adult Day Care Services.
Managers of Day Care of Children Services (until November 30th 2011 only).
You may be eligible to apply for a part-time fee grant from the Student Awards Agency for Scotland (SAAS) for this course. For more information contact SAAS.
Entry requirements
Minimum entry requirements
To be employed in a managerial, or supervisory role.
Be in a supervisory or managerial role.
You must have the support of your employer.
What you study
Candidates will be required to complete 4 mandatory units and 4 option units.
Develop and Implement Operational Plans for Your Area of Responsibility.
Provide Leadership in Your Area of Responsibility.
Develop Productive Working Relationships with Colleagues and Stakeholders.
Manage Business Processes.
Candidates will be supported by their assessor to choose four option units which reflect their current role and practice.
After the course
Careers
Candidates will be able to register with the SSSC as a lead practitioner/manager.
Teaching
How the course is taught
The course is taught in your workplace.
Alternative Dates and Times
Days(s)
Time
Dates
Duration
Duration
Course
Tuesday, Wednesday, Thursday

9:00

-

16:00

27th Aug 2019 - 25th Aug 2020
52 weeks
52 weeks
View »
Mode of Study:




Part-time

Part-time

Start Date:




27th Aug 2019, 52 weeks

Day(s):

Tuesday, Wednesday, Thursday

Time:

9:00

-

16:00

Location:




City Campus

Cost:




£ 1750