Event Date:
Monday, June 7, 2021 - 09:00
to
Friday, July 2, 2021 - 16:00
City Showcase 2021 - End of Year Shows
June is a time of celebration at City of Glasgow College as it marks the culmination of the academic year and the collective achievements, talent and creativity of our students.
On Campus Shows
Every year students from our Creative Industries courses showcase their talents with a number of exhibitions and this year we're delighted that our annual end of year student exhibitions are making a very welcome return to City campus.  The live shows run from Monday 7 June on the mezzanine and second-floor at City campus.  If you are on campus please support our students and visit the exhibits whilst adhering to Covid-19 restriction guidelines. 
The live shows are running on the mezzanine and second-floor at City campus as follows:
Contemporary Art Practice: 7-14 June.
Design Practice: 18-22 June.
Photography: 25 June-2 July.
If you would like to arrange a visit please email creativeindustries@cityofglasgowcollege.ac.uk.
Virtual Showcase
Alongside the on campus exhibitions we're shining a virtual spotlight on students' creative talents with an accompanying digital showcase - Graduate Shows 2021.
Work by our BA (Hons) Photography students can also be viewed in Source Magazine.
Outdoor Showcase
Our outdoor graduate exhibition is live on Scotland Street, Glasgow (opposite Shields Road subway) until 4th July!
The show includes work from students completing their BA degrees across Contemporary Art Practice, Photography and Design Practice.
This creative partnership with JackArts Scotland, part of the BUILDHOLLYWOOD family, sees our students exhibit their work in a Covid friendly environment.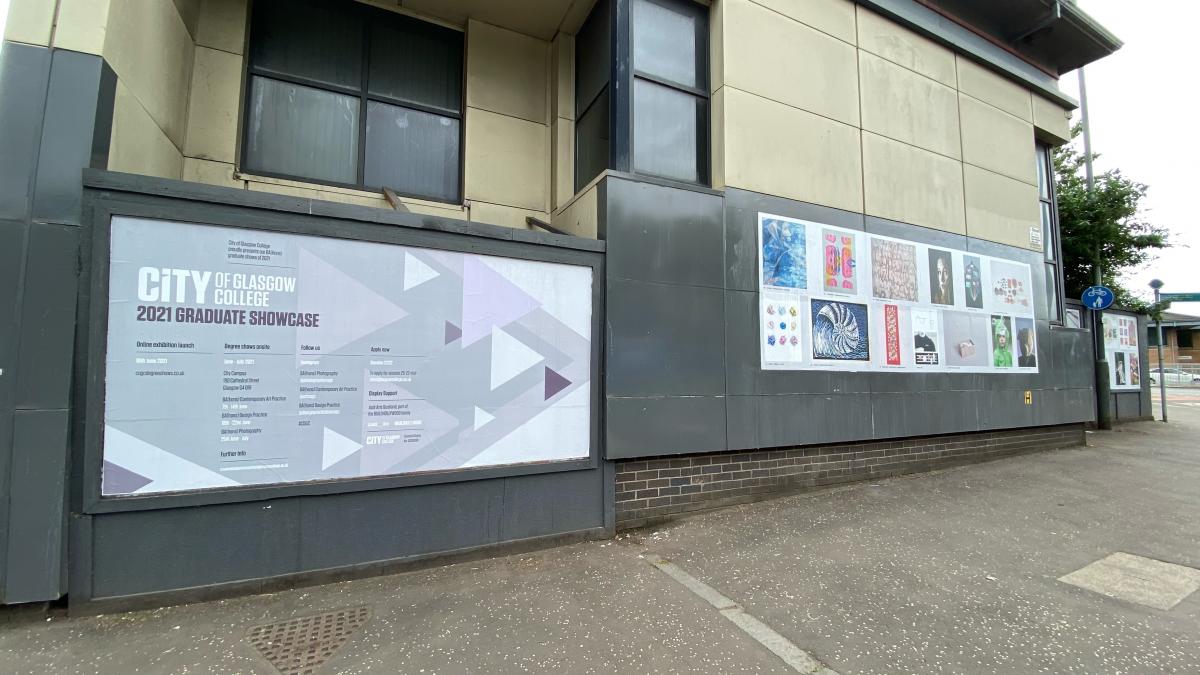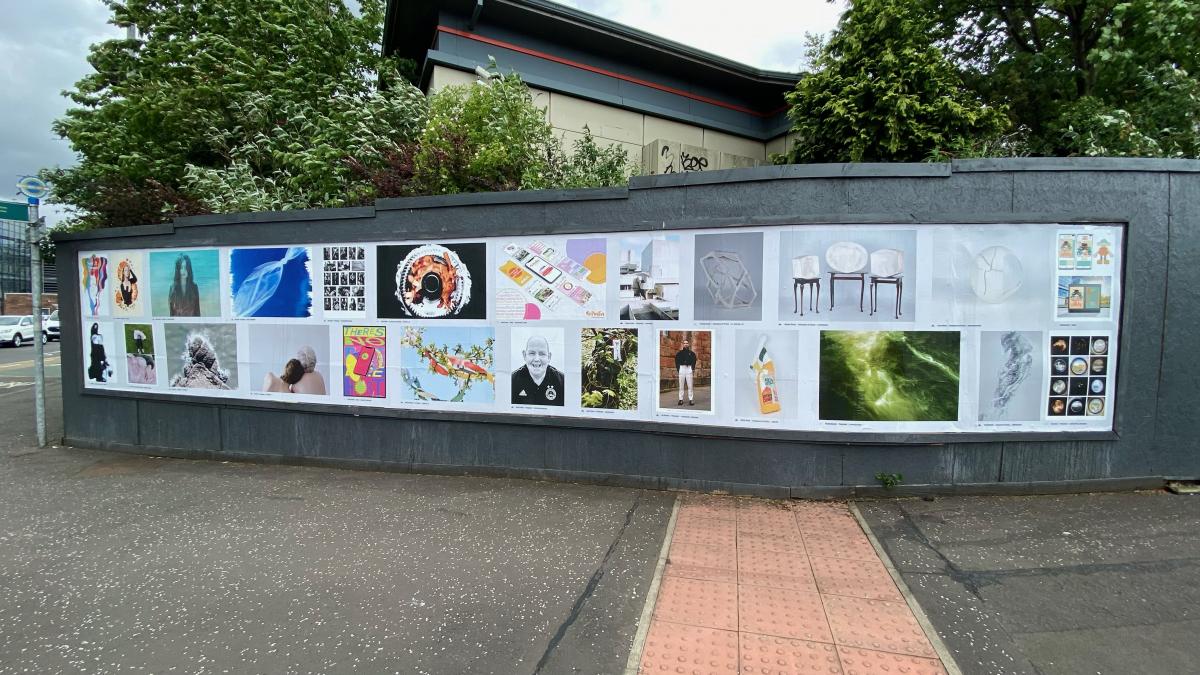 We think you'll agree that despite the challenges and difficult circumstances over the past year, our students have produced some amazing work!