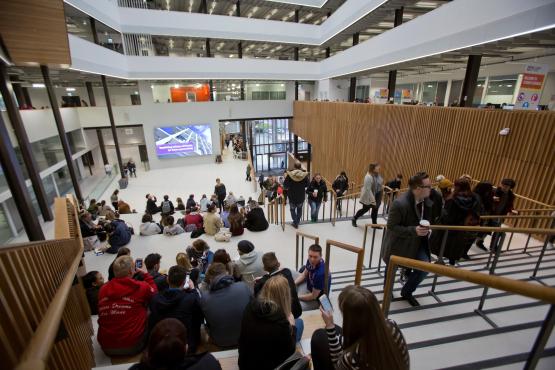 Location
Acting on advice from the Scottish and UK Governments our buildings are now closed until further notice with staff working from home. We will provide updates as they happen regarding College events.
Merchant Navy Graduation - June
Unfortunately, we've had to cancel our Summer Graduation Ceremony for the Faculty of Nautical Studies due to take place on 18th June at Glasgow Cathedral. Our events team will be in contact with students due to graduate at this ceremony.
Gary Maclean Cookery Events
All events until August are now cancelled. We will be rescheduling events once restrictions are lifted.
Clearing Day - August
We are planning an event after the exam results come out in August. Depending on restrictions this may be an event on campus or a virtual event but we'll keep you updated.
Law Symposium - October
Scheduled to take place on Thursday 8th October at our City Campus.
Winter Graduation - November
Scheduled to take place Monday 23rd November at Glasgow Royal Concert Hall.
If you have any questions regarding any of our future events, please contact our events team: events@cityofglasgowcollege.ac.uk