Get Involved in Worldskills
Event Date:
Tuesday, February 16, 2021 - 18:00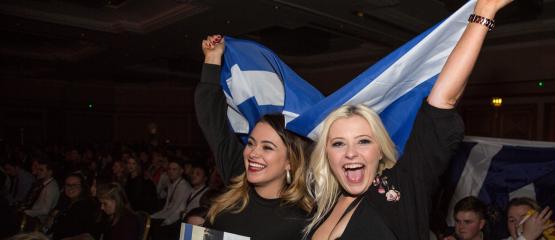 Location
Do you have what it takes to be crowned the best in the UK?
Students and apprentices from City of Glasgow College and all over the UK are being invited to put their skills to the test and sign up with WorldSkills UK!
The WorldSkills Academy at City of Glasgow College has been able to secure resources to offer you a unique opportunity to obtain specialised training in over 26 skills and participate in national skills competition.
Get Involved Information Sessions
Hear from our previous WorldSkills medallists who will explain how taking part in WorldSkills UK national/international competitions has benefitted their career and life. Be inspired to achieve excellence and join WorldSkills at City of Glasgow College. Join us in an extraordinary skills journey.
Our first session will take place via zoom on Tuesday 16 February at 6pm. Contact worldskills@cityofglasgowcollege.ac.uk to register.
Your participation in the WorldSkills competition will be ground-breaking and an opportunity to showcase your skills to prospective employers in the future.
Next sessions
Tuesday 2 March at 6pm.
Tuesday 15 March at 6pm.