Event Date:
Tuesday, September 14, 2021 -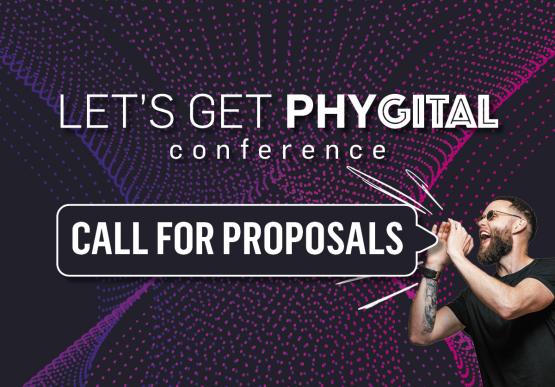 Location
Call for Proposals
Learning and Teaching Conference "Let's get Phygital! The future is physical and digital…"
The call for proposals for the Learning and Teaching Conference 2021 is open now and closes on 31st August 2021.

Proposals are welcomed from educators, students and stakeholders across the sector.
You can choose from:
Workshop: Problem solving, solutions-focused, discussion-based and practical, with participation and peer discussion. Workshops can also focus on disseminating skills and knowledge for participants to practice.
Student Voices: Short, topical discussions led by Educator/ Student partnerships.
Panel Discussion: a 10-minute presentation, followed by discussion.
Thunderclap: a 5-minute presentation of an idea, technique, activity or resource.
Round Table: Discussion on one of the conference themes.
Poster Presentation: Online poster presentation with asynchronous Q and A.
Flipgrid Video: 5-minute video presentation of an idea, technique, activity or resource.
Keynote Speaker
We're delighted to announce our keynote speaker Mark Brown, Professor of Digital Learning and Director of the National Institute for Digital Learning at Dublin City University who'll discuss "This Thing We Call Blended Learning: Bliss or Blight?"
Conference Themes
Blended approaches with practical subjects.
Engagement, collaboration and openness.
Blended approaches in assessment.
The digital campus.
Learning design and micro-credentials.
Conference Aims
Provide delegates with opportunities to:
Find out about the latest trends.
Share pedagogy and practical teaching skills.
Build a network of tertiary education practitioners.
Celebrate and share best practice.
Be inspired by colleagues.
Build confidence in teaching and assessing online and through digital means.
If you are interested in taking part as a speaker submit your proposal and one of our team will be in touch.

We've set up a conference website with lots of useful information.