Transforming Tertiary Education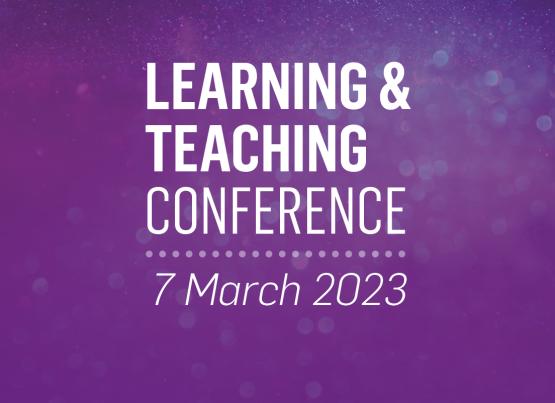 Location
The Conference will explore evolving methods in learning and teaching delivery and will be in keeping with our own innovative Active, Blended and Connected strategic approach.
Call for Proposals
This event will be a dynamic blend of face-to-face sessions at our City Campus, with live streamed keynotes and a range of electives online. We invite your team to share and celebrate the innovative and inspiring ways you and your students have transformed learning over the last year. This is our chance to inspire and be inspired.
Our call for Conference proposals is open until Friday 30 January.
Please complete the form to provide information on your / your team's proposal - Submit Conference Proposal Form.
You can choose to do:
A one-hour elective session - demo or describe your practice, present your ideas, with Q & A, run hands-on session, delegates try things out with peer discussion. You can do this face-to-face at City Campus, or online.
A video short - Prepare a 5 to 10 minute video in advance, featuring a presentation of an idea, technique or resource, which will be available for delegates to watch on the website.
You will be contacted to discuss or confirm your proposal, and to arrange any support you would like in order to prepare your Conference contribution.
Sponsorship Opportunities
This is an exciting opportunity to showcase your products and services at our stunning City campus on Glasgow's Cathedral Street. Our Learning and Teaching conference aims to share best practice, to inspire and be inspired. It builds on the success of last year's event which attracted delegates from several institutions, including eight universities and 11 Scottish FE Colleges, as well as key organisations including the SQA, Education Scotland and Advance HE. Celebrate with us as a key sponsor of this event. Join as a Conference Sponsor, with a showcase presence in our central conference exhibition atrium, or host a conference session.
Contact us
Please contact derek.robertson@cityofglasgowcollege.ac.uk for any questions or support.
Further details of the conference and guest speakers will be available on this page over the next couple of weeks.