£20,000 prize fund for budding entrepreneurs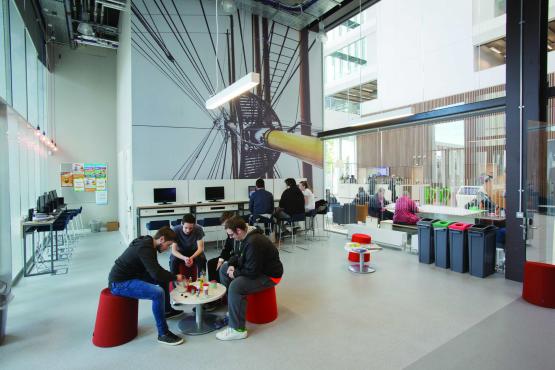 Students Association, Riverside Campus
City of Glasgow College is offering its students the chance win a share of a £20,000 grant.
Funding for the Innovation & Enterprise Competition has been awarded by the John Mather Charitable Trust - set up to support young people in education in the West of Scotland.
The competition is open to all City of Glasgow College students. Their challenge is to submit a winning idea or business proposal that will secure part of the £20,000 prize.
Principal and Chief Executive Officer, Paul Little, said:
"We are delighted that our bid to the John Mather Charitable Trust has resulted in this very generous grant. We encourage and reward innovation in our students. Our whole ethos is to let learning flourish through inspiration, excellence and innovation so we look forward to seeing the potential scope and diversity of the competition entries."
A panel of judges will consider each application on merit and allocate the funds in response to the quality of each entry. The grant funding is to be used to support the idea or business.
The competition deadline is Tuesday 14 June 2016 with initial winners announced in July. They will go on to take part in intensive training and development workshops which will take place over two weekends during the summer.
Overall 1st, 2nd and 3rd places in each category – innovation and enterprise - will be announced at the college's graduation ceremony in November.
Students who wish to enter the competition should visit the college website where further details and entry forms are available.