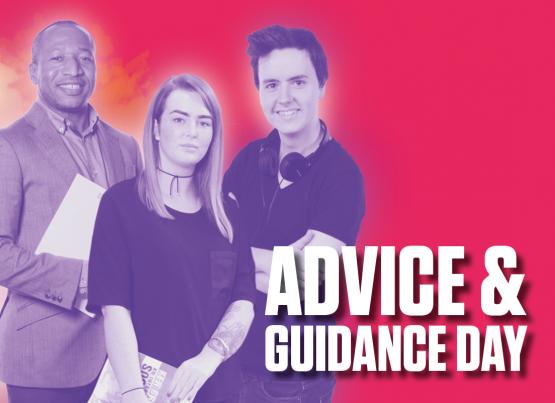 Wednesday, August 8, 2018 -
13:00 to 19:00
Are you waiting on exam results and looking to secure a place on a full-time course? We're holding an Advice & Guidance Day where you can drop in and find out about:
Full-time courses starting from late August with places left and apply for these courses.
Options available if you've not achieved the required exam results.
Student funding and support.
Lecturers, student services and student support staff will be available to assist you throughout the Advice and Guidance Day.
The European Cycling Road Championships take place on Wed. 8th August in Glasgow. Rail and bus travel to the city centre will remain as normal so there are no restrictions to City Campus for pedestrians. However, there will be in a number of road closures which may affect your journey to the Advice & Guidance Day, so please plan ahead! Find out more at:
https://www.glasgow.gov.uk/CHttpHandler.ashx?id=40323&p=0
Full-time courses with places available
Browse our list of full-time courses with places available here.