City of Glasgow College demonstrates green credentials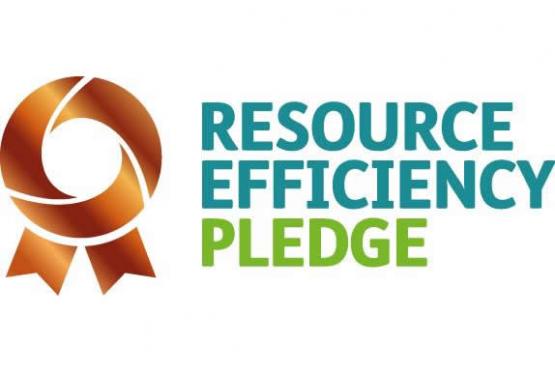 Bronze Resource Efficiency Pledge

City of Glasgow College has achieved Bronze level of the Resource Efficiency Pledge 2016.
The College demonstrated a wide variety of resource efficiency activities across the required Pledge categories that include operating an environmental policy, improving recycling rates and investing in secure bicycle storage for staff and students.
The Resource Efficiency Pledge has been developed by Resource Efficient Scotland, a Scottish Government-funded programme delivered by Zero Waste Scotland.
Christopher Khan, Business Development Officer with City of Glasgow College, said:
"We are delighted to have achieved the Resource Efficiency Pledge which highlights City of Glasgow College's commitment to the environment and reducing carbon emissions. With the development of our new campus buildings the pledge gives us the opportunity to embed a cleaner and greener culture throughout which will reflect positively on our students."
Achieving the Bronze Certificate means the College is now eligible to move onto the next levels, Silver, Gold and Platinum by completing further actions.
The nationwide scheme is backed by the Scottish Government and aims to help Scottish businesses use energy, water and raw materials more efficiently.
Since its launch in 2014, nearly 200 organisations across Scotland have taken steps to save money and strengthen their business by making a Resource Efficiency Pledge.