City of Glasgow College scoops top HR Award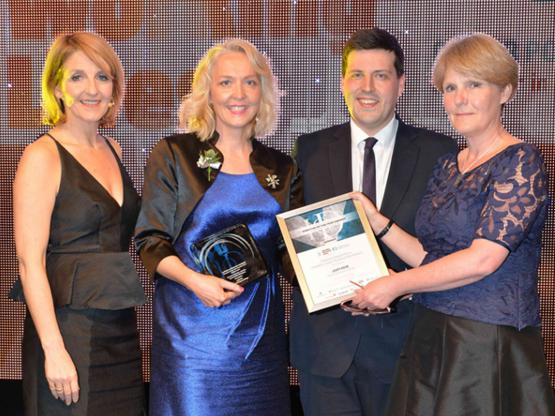 City of Glasgow College scoops top HR Award
City of Glasgow College has scooped the Learning & Development Award of the Year at the HR NETWORK Awards 2015, held in Glasgow on 12 November.
Now in their ninth year, these awards are designed to recognise, acknowledge and reward the champions of the Scottish HR profession.
City of Glasgow College was one of only three finalists in the Learning & Development category. Enhancement of the College's culture change agenda and staff and student engagement and development strategies were central to the win.
Principal Paul Little said: "This is great recognition of the exceptional work the college delivers. It is a big boost too for our management team who should be congratulated.
"The development of our employees is our priority and we want to continue to attract the best talent and best people to work with in the world.
"These awards prove we are consistently performing to a high standard and our staff and students are feeling the benefit of our One City engagement strategy."
The awards comprised of forty-five finalists across fifteen shortlisted categories in all.
Founder Lee Turner said: "These really are the HR Awards that everyone wants to win because the process for selecting the shortlist and eventual winners is done with the utmost integrity, credibility and professionalism.
"With an unprecedented level of high calibre nominations received this year, achieving a finalist status is something to be extremely proud of and winning should be fully celebrated.