City of Glasgow College supports The Look Awards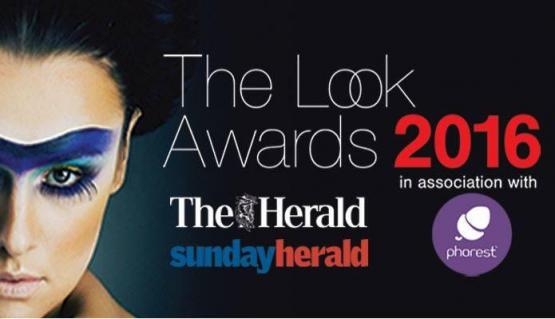 The Look Awards 2016
A total of 149 entries were received this year for The Look Awards, which celebrate Scotland's hair and beauty and aesthetics industries.
The awards are held in association with Phorest Salon Software and supported by Defacto Salons, Men's Hair Federation (MHFED), City of Glasgow College, Beautiful Brows & Lashes Professional, The Edinburgh Clinic and Fake Bake.
The judges were on the lookout for the top hair and makeup artists, salons, spas and clinics and selected finalists across 20 categories.
Sue Maguire, head salon business advisor at Phorest, said: "Congratulations to everyone shortlisted in the Outstanding Contribution of the Year category.
"We are so proud to be the sponsors of this particular award because it is recognising the very people who are building the legacy of the beauty industry in Scotland. You are an inspiration to all of us, well done."
Eleanor Doull, Head of Marketing at City of Glasgow College, said: "It is great to see hard work and dedication within the professions being encouraged and recognised. Good luck to all the finalists."
The quality of entries was outstanding and the judges were overwhelmed with the number of entries displaying innovative work and creative business models. They also felt that the calibre of this year's finalists was excellent, with strong ideas and staff making it an extremely tough competition.
Chris Christoforou, training director at Beautiful Brows and Lashes Professionals said: "I would like to thank all entrants and wish luck to all of the finalists in both the Cosmetic Clinic of the Year and the Beauty Salon of the Year categories.
"Each finalist demonstrated high quality work within their industry."
Marcus Macleod, director of Defacto, said: "DefactoSalons.com would like to thank all entrants and wish luck to all the finalists in their quest to become Salon of the Year 2016."
Victoria Halliday, head of business development, Fake Bake Beauty at Home, said: "The finalists at The Look Awards 2016 really do reflect the cream of the crop in Scotland.
"We were very impressed with the standard of entries within our category, Best Use of Social Media and found it very hard to decide on the final four.
"However it is clear to see why those who made the shortlist did, they have demonstrated a real flare in marketing their businesses online with clever campaigns and savvy photography, a skill that keeps their customers engaged and loyal."
Gill Baird, business development and marketing manager, at the Edinburgh Clinic, said: "We'd like to congratulate the finalists in all categories.
"The calibre of nominations was exceptional and this has been reflected well in the finalists. We wish all the finalists the very best of luck and look forward to seeing everyone to celebrate at the awards on May 15."
The event will take place on Sunday, May 15, at Radisson Blu, Glasgow.