College retains Gold in pursuit of Healthy Working Lives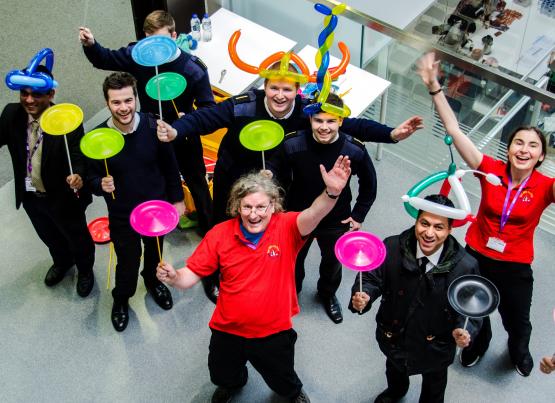 City of Glasgow College has retained its Healthy Working Lives Scotland Gold Award following an annual review in July.
The Scottish Centre for Healthy Working Lives works with employers to help them understand, protect and improve the health of their employees. The Awards are reviewed annually to ensure they are being maintained and still valid.
City of Glasgow College Faculty Director for the Faculty of Leisure & Lifestyle, and Chair of the Healthy Working Lives Committee, Jill Weatherill, said:
"I am delighted that we have maintained our Gold Award as it underlines our College's ongoing commitment to improving the health, safety and wellbeing of our employees.
"Our college provides a range of facilities and information covering physical and mental wellbeing and runs events throughout the year which are designed to promote and enable a culture of wellbeing."
The series of activities and events that the College runs weekly, monthly and annually as part of its Healthy Working Lives initiative includes the hugely popular mindfulness sessions, as well as awareness weeks and the annual National No Smoking Day and National Heart Month.
Wear Red to Work Day raised over £400 for the British Heart Foundation and sports students carried out health checks such as blood pressure and BMI.
Riverside Campus regained its Cycle Friendly Employer Award after assessment by the Bike Station in conjunction with Healthy Working Lives, and our new City Campus will be assessed for this award following its opening in August.
Staff can look forward to a similar rolling programme of health related activities, information sessions and awareness events over the next year.