College triumphs at Facilities Management Awards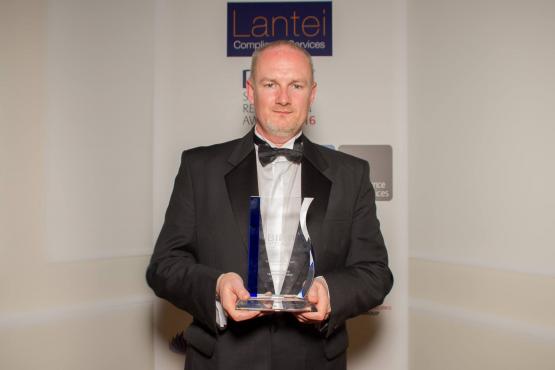 Fergal McCauley, BIFM Project of the Year
City of Glasgow College has won Project of the Year at the British Institute of Facilities Management (BIFM) Scotland awards.
The Project involved the move into Riverside campus with the award recognising the sheer scale of Facilities Management delivery which involved all areas of soft and hard facilities management and migration. The college mobilised not only the estates and facilities team into new surroundings, but all staff into the new Riverside campus.
Fergal McCauley, Head of Facilities Management at City of Glasgow College, said:
"It is an honour to be recognised as winner of the BIFM Scotland FM Project of the Year. A huge amount of planning went into each area and a tremendous amount of work in migrating from the existing estate to the new Riverside campus. My thanks go to all those involved within the college and to our colleagues FES FM, Turner & Townsend and Glasgow Learning Quarter. It was amazing to have been part of such a fantastic journey."
The BIFM Scotland Awards recognise outstanding performers in facilities management. The winners were announced at a Gala Ball on Saturday 7 May 2016.
Facilities management professionals are responsible for services that enable and support business. Becoming a finalist or a winner is testament to the great work carried out by the individual, team, project, collaboration or organisation and serves as a source of best practice for peers to be inspired by and to learn from.