Equality Outcomes Survey 2017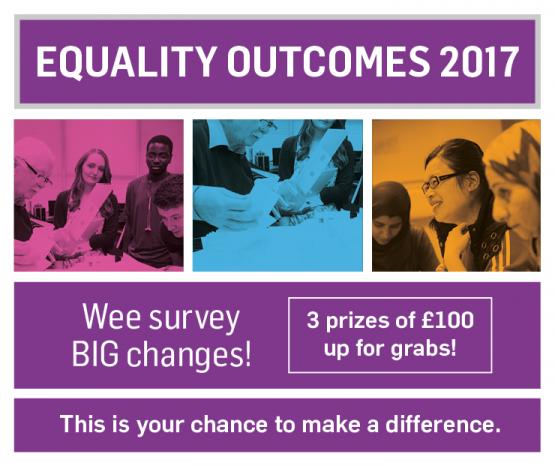 The Equality Survey closed on 4 April 2017.
City of Glasgow College recently asked for staff, student and external stakeholder views on its draft Equality Outcomes Framework 2017-2021.
Every four years City of Glasgow College publishes a new Equality Outcomes Framework which outlines plans for creating positive changes for equality and diversity. The aim is to make practical improvements for those who experience discrimination and disadvantage to ensure fairness, advance opportunity and foster respect.
Equality, Diversity & Inclusion Manager, Graeme Brewster, explained:
"It is important, and a legal duty, that we gather input from staff, students and stakeholders on these draft outcomes. Our thanks go to all those who took the time to complete the survey and the results will now provide valuable feedback that will be vital in completing the final Framework.
The survey closed on 4 April and the final Equality Outcome Framework 2017-2021 will be published by 30 April 2017.