Glasgow College shortlisted for EU Excellence Award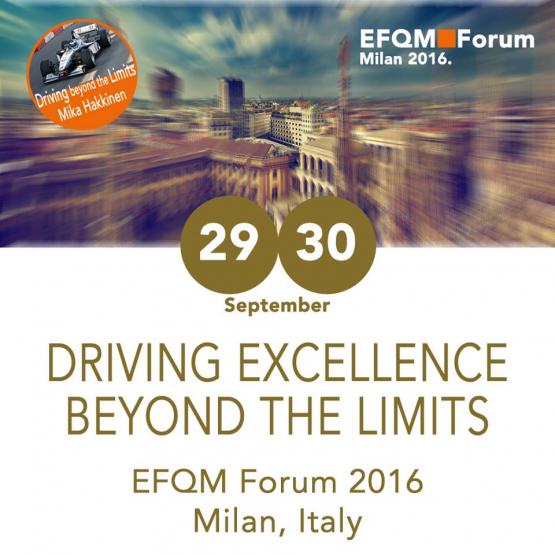 City of Glasgow College nominated for EFQM 2016 Excellence Award
City of Glasgow College has been shortlisted for the 2016 European Foundation for Quality Management (EFQM) Excellence Award and is the only organisation from Scotland among the nominees.
The prestigious transnational quality award celebrates Europe's best performing organisations whether private, public or non-profit. It recognises industry leaders with an indisputable track record of success in turning strategy into action and continuously improving their organisation's performance.
City of Glasgow College Principal and CEO Paul Little said:
"We were delighted to receive the milestone EFQM Recognised for Excellence 5 stars in 2015 acknowledging our college's excellent continuous improvement programme. City of Glasgow College has benefited greatly from this process and to be among such a prestigious shortlist just a year later is indeed a great honour. As the only organisation from Scotland too is really something.
"Our College is already delivering pioneering education and industry standard facilities; value for money courses and excellent job prospects and we are on our way to delivering a world-class institution linked with employment."
The EFQM Excellence Award is described as "like playing in the Champions League", because it is supported by a very rigorous assessment process. A team of independent assessors spend an average of 500 hours per applicant and across all levels of each organisation, reviewing documentation and conducting interviews on-site. The resulting assessment provides a holistic overview of how effectively the organisation develops and deploys their strategy, in line with the needs and expectations of their stakeholders.
Applicants must have already achieved a '5 Star EFQM Recognised for Excellence' standard and a winner is chosen on the basis that an organisation has demonstrated role model behaviour in one of the eight 'Fundamental Concepts of Excellence' - adding value for customers; creating a sustainable future; developing organisational capability; harnessing creativity & innovation; leading with vision; inspiration & integrity; managing with agility; succeeding through the talent of people and sustaining outstanding results.
The winners of this year's EFQM Excellence Award will be announced during the annual EFQM Forum on 29 September 2016.