Glasgow colleges launch city-wide varsity sports event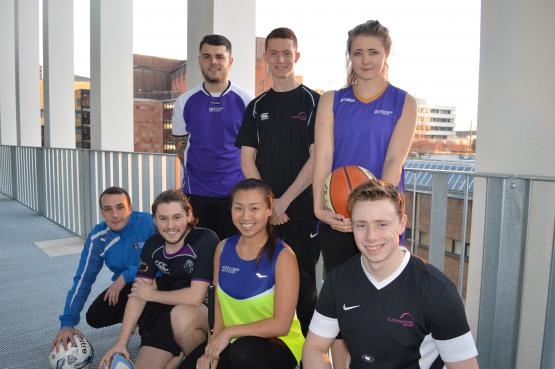 Colleges across Glasgow have joined forces to launch an annual city-wide sporting competition for students.
The Student Presidents of City of Glasgow College, Glasgow Kelvin College and Glasgow Clyde College have collaborated to create a joint varsity event which will enable teams of students from each college to compete in a wide variety of sporting activities including basketball, rugby, tennis and hockey.
Ian Gilmour, Student President at City of Glasgow College, said: "This will be the first time we've offered a joint sporting competition for college students in Glasgow. It's a great concept that will bring students together. Our competition will take place on the same day as other varsity events across the UK, which is an amazing thing to be a part of."
Varsity matches are historically popular with universities and the inaugural college varsity event will take place on Wednesday 15 March in the city centre.
David Walker, Student President of Glasgow Kelvin College, said: "It's important to promote health and fitness throughout the student body, and if we can achieve that through a fun sports event then that has to be a positive thing.
"It also demonstrates co-operation across the regional colleges and at Student Association level which can only ultimately benefit students. We're delighted to be taking part and are raring to go."
Amparo Fortuny, Student President of Glasgow Clyde College, said: "We are very excited about the Glasgow regional tournament that is being organised between the three colleges. Three of our Student Association Sports Officers are involved in the project and are really looking forward to it all coming together."