Inaugural student summer camp a success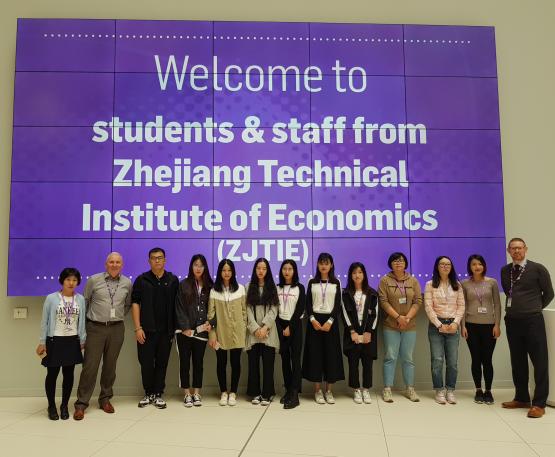 City of Glasgow College, Chinese ZJTIE Students at Summer Camp
City of Glasgow College recently played host to international students from China's Zhejiang Technical Institute of Economics (ZJTIE).
The group were attending the college's first residential student summer camp which was set up to support international students studying Supply Chain Management.
As well as enjoying a range of cultural visits, the students took part in learning sessions that focussed on the digitisation of the Supply Chain.
Stuart McDowall, Partnership Development & Academy Manager at City of Glasgow College, said:
"The summer camp was an important learning experience for ZJTIE's Supply Chain students and covered a range of essential topics including Supply Trends in 2017 and using Big Data in Supply Chain Management. The programme adds value to and develops our longstanding relationship with ZJTIE and we look forward to welcoming more student groups to such programmes in the future."
Ms Peng Li, Group Leader and tutor at ZJTIE, said:
"The summer camp was an enriching and meaningful trip and our students learned a great deal. The class content was very good and different from our tradition of cooperative learning classes. We also learned lots about the culture and history of Scotland during visits to museums, galleries and castles. Glasgow is a lovely city and the best choice for learning is at City of Glasgow College."
City of Glasgow College's student summer camp programme can offer enormous benefits to students interested in participating in an international learning experience. For more information on how we can support your student group please contact Stuart McDowall.