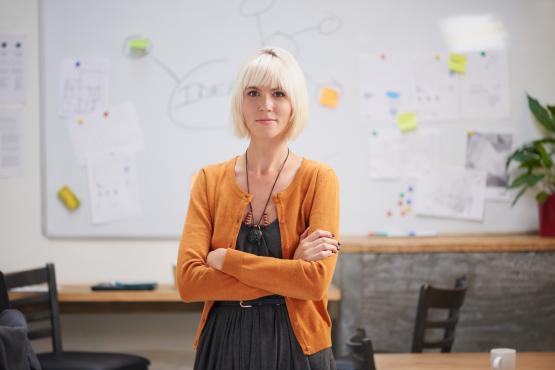 City of Glasgow College is supporting Scotland's first Intrapreneurship Conference.
Intrapreneurship – internal entrepreneurship - is becoming an increasingly important tool to encourage and grow the talent and knowledge within a company.
The conference aims to raise awareness of intrapreneurship and to showcase the individuals and organisations which are leading the way in this area.
Paul Little, Principal and Chief Executive at City of Glasgow College, said:
"I am delighted that City of Glasgow College has been invited to speak at this important event. We are very much a pioneering college with innovation and enterprise firmly embedded in our culture. As sponsors of Empowering Intrapreneurship at Global Game Changers 2018, we recognise the importance of encouraging change-makers within the workplace so we are very much looking forward to being part of this inaugural Intrapreneurship Conference."
George McVerry, Head of Lifelong Learning, City of Glasgow College, is chairing a panel discussion on beginning the intrapreneurial journey, and said:
"This conference will provide a platform for case study as well as wider discussion to support and inspire delegates to recognise the innovative role they play in their organisations."
The conference comes as businesses increasingly look to harness internal entrepreneurship to develop a competitive edge. It is aimed at delegates from private, public and third sector organisations, who will hear from a variety of high-profile speakers.
The event will take place on Tuesday 28 August at 200 SVS, 200 St Vincent Street, Glasgow from 8.45am-3.00pm.
For more information on the event please visit its website.