Lockdown on Skye prompts Gaelic fitness classes for kids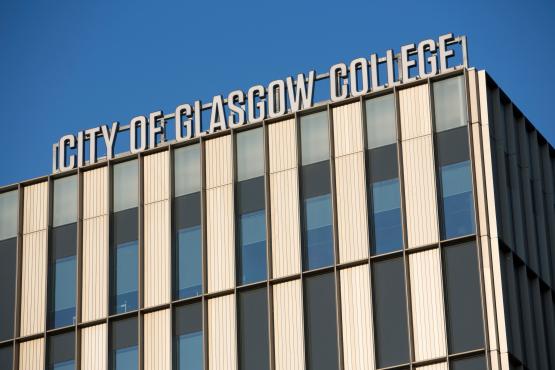 Ruth Gordon, a second year HND Fitness, Health and Exercise student at City of Glasgow College, is turning current lockdown and social distancing measures into a positive way of helping young people and her local community stay active.
From her home on Skye, fluent Gaelic speaker Ruth is sharing her exercise classes on Instagram and has also produced a number of 10 to 15 minute light-hearted fitness videos for young people at nearby Staffin Primary, the local Gaelic Primary school and nursery.
Ruth said she wanted to offer a fun way to keep pupils motivated physically and to ensure they keep using their Gaelic language skills. She added:
"Teachers have told me that the school pupils are really benefiting from the videos. Primary school is a crucial time for children learning Gaelic. They are normally used to speaking and hearing the language from 9am till 3pm five days a week. As it is a difficult language to learn, the more involved a child is, the more the language will come naturally to them and what better way to do that than through exercise."
Iain Houston Associate Dean, Sport and Fitness at City of Glasgow College said:
"It is so great to see our students using their talents and expertise learned at College in such interesting ways. Like Ruth, they are giving so much back to their local communities while also keeping up with honing their own skills. Ruth is an excellent and very motivated student. She has really embraced this challenging time to turn it into an opportunity to develop an online fitness presence. I'm delighted that has been so well received and we all wish Ruth the very best or should that be 'deagh fhortan'!"
The exercise videos can be done both indoors and outside and have been so well received that they have been shared via a Facebook group for use by Gaelic Medium Schools across Scotland and Ruth will also feature on a BBC Alba programme.