Maritime students to benefit from £20k Partnership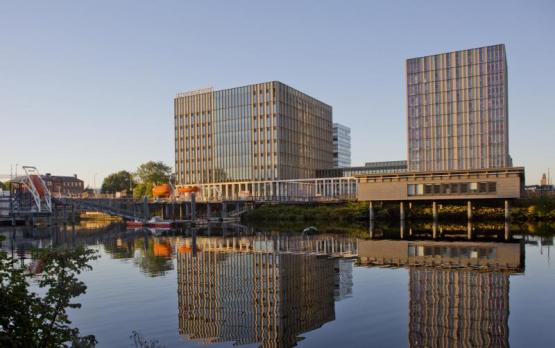 Riverside Campus
City of Glasgow College has welcomed a grant of £20,000 from the Theodore Salvesen Memorial Trust.
Maritime students at the college who are experiencing difficulty with living expenses will be able to apply for some of the grant to help with fees, travelling expenses, books, IT and other costs relevant to their course work.
City of Glasgow College Principal and CEO, Paul Little, said:
"This is a very generous contribution which will go a long way to help support a great many of our maritime students during the course of their studies. To be the recipient of funding from such a renowned organisation is welcome recognition of all that we have achieved so far in Glasgow and of our aim to lead the maritime college community globally."
Jo Elliot, Chair of the Theodore Salvesen Memorial Trust, said:
"The Trust has been supporting maritime students for a number of years and we are pleased to have formalised the relationship with the College in this way. As the College has a direct relationship with the students that we want to support, we expect that these funds will be put to the best possible use. We are extremely pleased that the College has accepted this grant and we look forward to a longstanding relationship."
A sum of £500 will also be set aside from the grant and used for the Theodore Salvesen Prize. This will be awarded annually to a maritime student for excellence in a particular aspect of his or her studies.
The Theodore Salvesen Memorial Trust is a grant giving charity set up in 1942 by Captain Harold K Salvesen to promote the welfare, dignity and efficiency of members and intending members of the British Merchant Navy.