Planned Strikes Called Off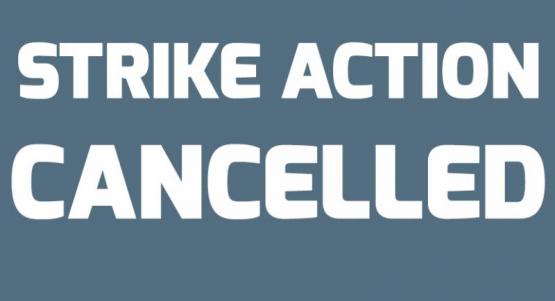 Planned Strikes Called Off
Strikes scheduled for Tuesday 22 and Wednesday 23 March have been cancelled as a draft deal has been struck between Colleges Scotland and the EIS Further Education Lecturers Association.
Shona Struthers, chief executive of Colleges Scotland said: "The management side has worked tirelessly to achieve this outcome which will see an end to any further disruption to students and start to address harmonisation of terms and conditions for college lecturers."
Charlie Montgomery, salaries convenor of the EIS-FELA, said: "We are pleased to have made this breakthrough that will set a sound foundation going forward."
Plans for strikes at colleges in Glasgow – City of Glasgow, Clyde and Kelvin - over a separate issue were called off also. It follows a decision by the city's colleges to join a national pay bargaining system.
City of Glasgow College Principal and CEO issued the following statement on Friday 18 March on behalf of all three Glasgow colleges:
"Glasgow's three Colleges have today signed the National Recognition and Procedure Agreement. This decision follows a commitment from the Board of Colleges Scotland to amend its governance and decision making arrangements for national bargaining to give the Glasgow Colleges a direct involvement in the negotiation of pay and conditions that affect employees.
"We are pleased that we have reached a solution on this important matter and we look forward to working with colleagues across the college sector in Scotland for the benefit of our students and staff."