Safety at sea the focus of new maritime alliance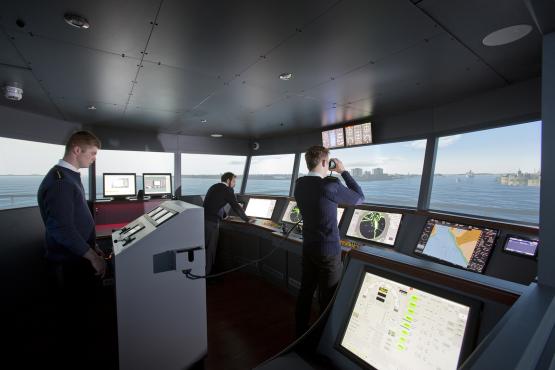 A new working relationship between City of Glasgow College and Nippon Kaiji Kyokai (ClassNK) aims to increase standards of competency at sea and ashore.
The innovative collaboration will bring together experts in maritime education and ship classification to deliver a range of sector leading competence based training courses that focus on NK classed vessels and the wider Merchant fleet.
Dleep Fotedar, Commercial Director for the Faculty of Nautical Studies at City of Glasgow College, said:
"As one of the largest providers of maritime education in the UK, City of Glasgow College is delighted to be working with ClassNK in delivering NK accredited courses to the seafarers of the future.
"ClassNK is a widely respected ship classification society which is now contributing to the quality of seafarers through certification activities. Together we bring a wealth of knowledge and expertise that will help influence and shape the training of smart crews and the design of smart ships."
NK has been the world's leading classification society for over a century, and with over 9,000 ships it represents approximately 20% of the world merchant fleet.
Captain Naoki Saito, Manager, Certification Service Planning Department, ClassNK, said:
"Our goal is to support the safety of ships not only from a technological point of view but also from a human perspective. The need for qualified seafarers familiar with the latest maritime technology is essential for the development of the shipping industry towards digitalisation and smart ships."
"City of Glasgow College has taken pro-active action to maritime education with world class teaching facilities and distinguished teaching staff. This is a significant new relationship which, I am sure, will greatly contribute to maritime education and the shipping industry."