Scotland's top apprentices join Team UK for EuroSkills Gothenburg 2016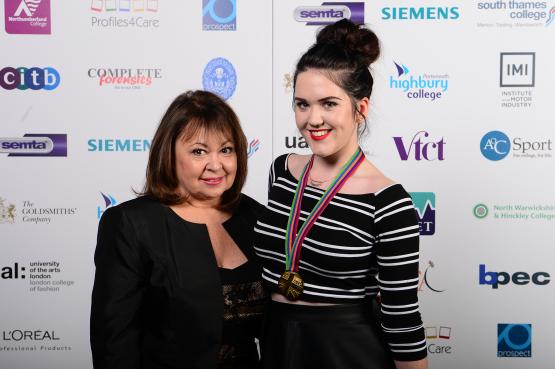 Islay McLarty
Talented apprentices to compete at Europe's largest skills competition
Two students from Colleges in the west of Scotland will join a 19-strong British team to compete at Europe's biggest skills competition in Gothenburg, Sweden.
Islay McLarty, trained by City of Glasgow College will compete in Beauty Therapy and Betsy Crosbie from New College Lanarkshire will compete in Mechanical engineering CAD.
Taking place from 1 to 3 December 2016, EuroSkills will see the most talented under 25 year olds, from over 30 European countries come together to compete in over 35 different skill areas ranging from engineering and construction through to hospitality and beauty therapy. The competitors all have one aim - to win a Gold medal in their chosen skill and prove they are the best in Europe.
City of Glasgow College Principal and Chief Executive Paul Little, who is also the WorldSkills Ambassador for Scotland, said:
"These unique competitions play a vital role in raising industry standards and driving up technical and professional education standards internationally. To have two competitors from Scotland join Team UK is very exciting and shows just how brilliantly our colleges are doing in preparing our students to be the best in their chosen career and making sure that their talents and skills are recognised by employers as among the best in the world."
"Last year we enjoyed phenomenal success as our Scotland colleges' competitors topped the WorldSkills UK league table. I congratulate both Islay and Betsie and indeed everyone in Team UK and wish them the very best as they prepare for Sweden. They are great ambassadors for the importance of gaining the skills that employers are seeking."
Members of Team UK will now go on to complete an intensive training programme, supported by their trainers, employers and training providers.
The competitors who take part in EuroSkills this year will also go onto compete for a place in the team that will represent the UK at WorldSkills, the largest international skills competition, which takes place every two years. The next WorldSkills Competition will take place in Abu Dhabi from 14 to 19 October, 2017.