Share of £20,000 helps budding entrepreneurs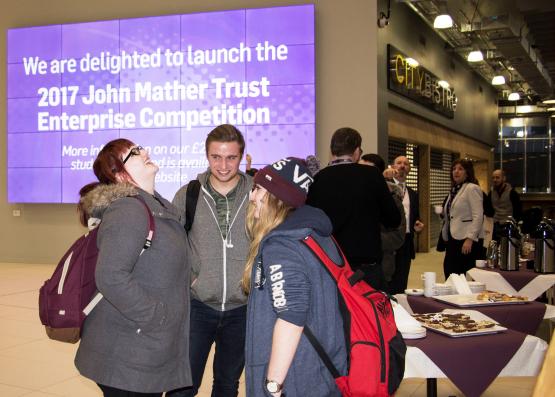 A share in a £20,000 grant is helping three City of Glasgow College students achieve their ambitions to launch their own businesses.
The Innovation & Enterprise Competition - deadline 24 March - offers students the chance to win a share of £20,000 funded by the John Mather Charitable Trust in partnership with the College.
James Wilson, Curriculum Head: Industry Academy and Youth Employability, said:
"I am delighted that our continued partnership with the John Mather Charitable Trust has once more secured this very generous grant. Now in its second year, the competition is proving very popular and gives our students the opportunity to develop their talent and creativity with an enterprise focus."
HND Complimentary Therapies student, Saffron Mullen, used her £5,000 grant to launch Crocus Healing which offers therapies such as Swedish massage, aromatherapy and reflexology, as well as stress management and lifestyle advice. Thanks to the funding Saffron was able to buy a much needed new car and can now cover Renfrewshire, Glasgow and parts of Ayrshire from her base in Paisley.
Lisa Crockard who studied HND Jewellery is in the process of developing her own jewellery design company producing handmade and 3D geometric designs. She will use her £2,500 grant to develop new items and help widen her products appeal from Renfrewshire to across Scotland and beyond.
The grant is awarded by the Trust to support young people in education in the West of Scotland and the competition is open to all City of Glasgow College students. Their challenge is to submit an innovative idea or business proposal that stands out from the rest in order to secure funding.
BA (Hons) in Contemporary Art Practice student, Luke Hubbard, aims to transform his hobby into a successful business. His successful application resulted in a grant of £3,500 that Luke will use to set up his workspace which will focus on teaching creative welding to students, running life-drawing classes and creating bespoke furniture for commercial purposes.
The deadline for this year's competition is 24 March and students wishing to take part should download and complete the application form from the College website.