Slam dunk for City of Glasgow College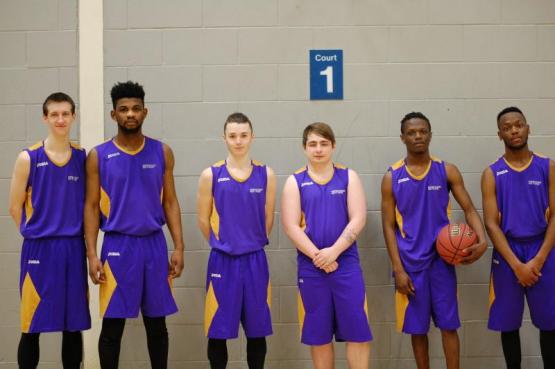 City of Glasgow College Men's Basketball Team
Congratulations go to City of Glasgow College men's basketball team which is now through to the Scottish Student Sport semi-finals following a very convincing 71-36 win against Ayrshire College last week.
Team City dominated from start to finish, with a number of impressive baskets from all players including MVP Jack De Guzman who contributed to 28 of the 71 points won.
Andrew Kirk, Sports Coordinator with the College, travelled with the team:
"This was a truly fantastic display by City of Glasgow College men's basketball team. To come away with such a resounding win is testament to their talent and hard work but as the opposition will get more difficult from here on it is important for the team to remain focused."
The tie has set up an intriguing semi-final against either Dundee and Angus College or Edinburgh College for a chance to play in the Scottish Student Sport National College Finals on Wednesday 18 of May.
Next it's the turn of City of Glasgow College women's basketball and mixed badminton teams who both look forward to quarter final ties after the Spring Break. We wish them all the best and hope they can follow this recent success.