Students compete for UK Skills Show 2017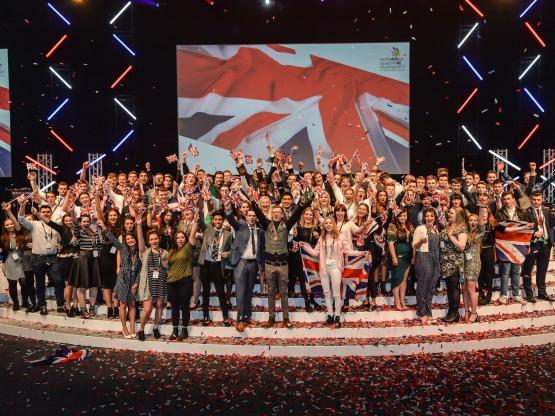 Students compete for UK Skills Show 2017
City of Glasgow College is hosting WorldSkills UK National Qualifier heats to secure places at this year's UK Skills Show.
Eighteen students will come together at the college's City campus on Thursday 8 June and battle it out for places within Confectionary and Patisserie, Culinary Art, Inclusive Skills Catering Level 2 and Restaurant Skills.
Hopes are high for Inclusive Skills following the success of Iain Hannah last year who took Silver in Catering. It was the only medal for a Scottish college in Inclusive Skills and this week students will compete for Catering Level 2 again.
Margaret Darroch, Head of Skills Academy & Development at City of Glasgow College, said:
"Scotland was the first to lead the way in Inclusive Skills and it's been a rapid success story with the range of competition finals expected to double for 2017.
"Overall, our college has over 60 students competing to take part in this year's UK Skills Show. Only the top eight highest scorers in each competition category will progress to the finals. It's a very intense but exciting time for our students who have all worked incredibly hard to reach these National Qualifier heats."
Principal and Chief Executive of City of Glasgow College, Paul Little, said:
"As WorldSkills UK Scotland Ambassador it is rewarding to see these competition heats now underway, and to witness the professional excellence our students are developing by taking part. The journey is only just beginning and I wish all our students the very best of luck."
Designed by industry experts, WorldSkills UK competitions assess an individual's knowledge, practical skills and employability attributes against a set of strict criteria. The competitions inspire students to be ambitious in their pursuit for excellence, while equipping them with life-long, world class skills.
WorldSkills UK National Qualifier Heats are taking place at colleges and training institutions throughout the UK and the results are expected to be announced in August.