Super College makes Maths Week Count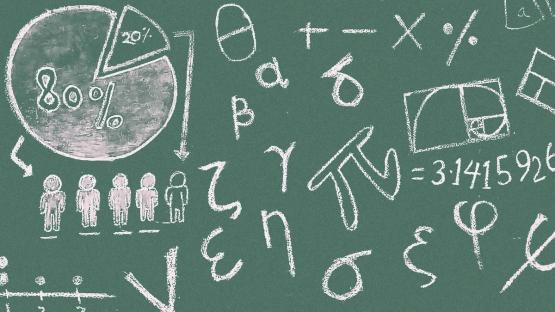 City of Glasgow College hopes to get top marks as it supports a new Scottish Government initiative to make maths accessible and fun, and to highlight its many everyday uses.
The college is taking part in a week long campaign running from Monday 11 to Friday 15 September which will see maths explored and celebrated throughout the country, with schools, colleges and universities all taking part.
Douglas Morrison, STEM and Innovation Project Lead at City of Glasgow College, is organising a number of activities for the students to get involved in. He said:
"This is a very positive campaign which has been running in Ireland for a number of years. We're delighted the Scottish Government has now launched this programme in Scotland and, as a leading STEM Centre of Excellence, our college is proud to be one of its supporters.
"We have a number of events taking place across our twin site super campus to engage with our students and raise awareness of how maths underpins our daily life."
The college's Faculty of Nautical Studies is running a maths challenge as Matthew Stewart, Curriculum Head for Maritime Engineering, explains:
"The challenge can be accessed through our Faculty Facebook page. A new maths question will be available each day which will lean more towards logic than applied mathematics but will also have a nautical theme. Altogether there will be five problems for students to solve and the highest scores will be entered into a prize draw to win £25 of Amazon vouchers."