Super College in running for Education Award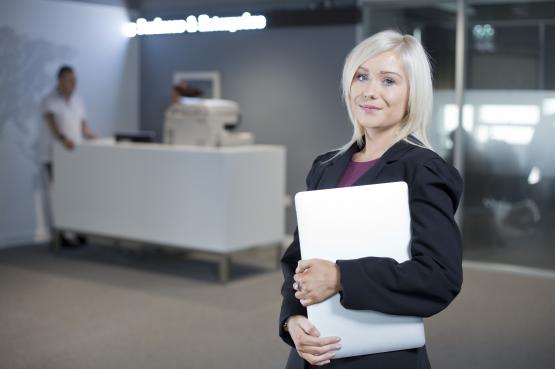 City of Glasgow College is a finalist at this year's Herald Higher Education Awards.
The college has been shortlisted for Outstanding Employer Engagement in Colleges - Creating a 21st Century Workforce through Industry Academies.
Steven Murray, Industry Academy Head for Business, City of Glasgow College, said:
"We are delighted to have been shortlisted for our innovative Industry Academy model which equips students with industry relevant skills and provides employers with a constant pipeline of motivated technical and professional graduates.
"We recently partnered with the Weir Group in a ground breaking new project that sees our students undertake paid internships across different business areas at Weir's Glasgow headquarters.
"This is a fantastic opportunity for students within our Business Faculty and is thanks to our Procurement Academy which is actively engaging with employers to further the collaboration between schools, colleges, universities and industry to address a lack of awareness and understanding of Procurement as a career opportunity."
The students work on live, multi-million pound projects in a global procurement sector with one student getting the chance to transfer to Weir's offices in Shanghai. The internships last 12 weeks and offer full industry standard induction and training as well self-development and coaching throughout.
Overall, the college's Industry Academy model has delivered nearly 4000 work experience opportunities; over 2500 work placements; 588 guaranteed job interviews; 67 work-based learning programmes and 116 industrial placements for staff within the first two years of its implementation.
The Herald Higher Education Awards will be announced at a formal ceremony being held on Thursday 6 July in Glasgow's Radisson Blu Hotel.